Join the Dance: Zoom Along With Daily, Weekly & Monthly Gatherings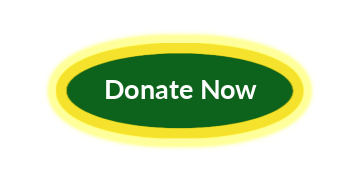 The global Tara Dhatu community offers a number of Zoom gatherings. Attendance is free, donations gratefully received.
Dancing Our Prayers Together in Virtual Space – Zoom Along With Us
It is during such challenging times that it is most important for us to connect in with the practices that nourish and inspire us. You are not alone. Taras are dancing daily prayers and meditations for the well being of all!
Zoom Meetings in English
1) Daily 8:15 AM EST Amber and the East Coast Tara Sangha
Zoom Link
https://us02web.zoom.us/j/7187199507?pwd=ZU4xODIrYUo1c05qaDZlUkdkRTVOZz09
Meeting ID: 614-538-653
Agenda: Preliminary Prayers, Dance of the Qualities, Dedication
Contact Amber amber@findingtara.com with questions
2) Daily at 5:30 PM AZ/5:30PM PDT Phoenix Tara Sangha led by Parvati & Carey
Register in advance for this meeting:
https://zoom.us/meeting/register/uZwvdeCurT4vvZl4BqDzpgkj3kElgarTaQ
Meeting ID: 482-296-355
There will be no instruction during these sessions as the emphasis is on the opportunity to share the practices. A variety of dances and meditations are used. These include White Tara of the Six Shields, Vasudhara, Dance of the Qualities, Vajrasattva, Calling Tara from the Heart, and the Mandala Dance of the 21 Praises of Tara

Contact taraworkshop@icloud.com
with questions or for information
3) Wednesdays at 5 PM CST Adrianne and the Louisiana Tara Circle
Register in advance for this meeting: https://us02web.zoom.us/meeting/register/tZwode-uqDIoEtRmw9cRh8pV6ErnUR6qjsLA
Here is the link for this Zoom
https://us02web.zoom.us/j/88526669280
Meeting ID: 885 2666 9280
Motivation, Refuge & Bodhicitta, Tara's Qualities and/or
White Tara of the 6 Shields & The 8 Precious Offerings
Contact Adrianna at adrianne.smith22@gmail.com with questions
4) Thursdays at 1 PM PDT Medicine Buddha Healing Practice
For registration in advance:
https://us02web.zoom.us/meeting/register/tZEsd-CgqjgrHdREuir2g_nLr8gL7nO7oaDu
Meeting ID: 851 0984 3170
Friends, members are invited to send names of those who need prayers/healing to Noelle, firebirdfae@earthlink.net. in the subject of the email: "Medicine Buddha names".
Meetings are led by Noelle and other Medicine Buddha Team Leaders. They consist of dancing Medicine Buddha Practice, Mantra, Meditation, and reading the names submitted.
For information contact
Noelle, firebirdfae@earthlink.net
5) Wednesdays at 10 AM NZST The Napier New Zealand Tara Circle with Clare
Registration Link:
https://us02web.zoom.us/j/87500082249?pwd=aThDR3ROemh5WmV3ekNaaVdqVUd3UT09
Meeting ID: 875 0008 2249
Password: 950949
The program includes: Tara Mantra, Dance of Motivation, Refuge and Bodhicitta, White Tara 6 Shields with a short break and catch up with each other sharing blessings and challenges of the week followed by the dance of the 21 Qualities of Tara. Clare invites all, "Please join us from where ever you are on this beautiful globe and remember to check the corresponding time in your spot. Om Tare!"
Contact Clare for meeting registration link or with questions:clarewoodham@gmail.com
6) First Sunday of each Month 2 PM CDT Anjali and the Texas Tara Circle
Please Contact Anjali for Updated Schedule
Please register
https://us02web.zoom.us/j/9760101108?pwd=TStnV2cwZTJPZHFSN05TNGZjaU94QT09
Meeting ID: 976-010-1108 password: 866542
If you are new, please confirm by sending your name and email to atc21@yahoo.com
7) Zoom Dance with Phyllis Danu in Ontario, Canada
Wednesday, July 28, 2021 7:00-8:30PM  ET 
Saturday, August 21, 2021 1:00-2:30PM ET
Wednesday, September 8, 2021 7:00-8:30PM ET
Here is the link:
https://us02web.zoom.us/j/84828055569?pwd=amlndmRhYU5RMDVyQ0tPN1plTEtOUT09
Meeting ID: 848 2805 5569
Passcode: 212121
Contact Phyllis Danu phyllisdanu@gmail.com for more info
Zoom South America
All Zoom meetings in South America
Are in Brasilia Time (BRT)
1) Calling Tara from the Heart – Daily at 3PM Brazilian Time/8AM Hawaii Time
Calling Tara from the Heart,
White Tara the 6 Shields
Om Ah Hum

It will be for 30 minutes.
Dances will be in English

We will be dancing some adaptations for Zoom.
If you don't feel confident in dancing, come to meditate.

Hawaii time 8 am to 8:30 am
Brazilian time from 3 pm to 3:30 pm
This is the link
https://us02web.zoom.us/j/83165798708

ID 831 6579 8708
passcode 212121
1) 7 PM Brazilian Time – Tuesdays
Study of Prema's Book with a Albania
This is the ID to connect with the meeting: 812 3913 0343
1) 7 PM Brazilian Time – Thursdays
Healing Day with Medicine Buddha
Every Thursday we will be connecting with a day of healing.
All are welcome.
Send names of those who need prayers/healing to Monica & Sujanni
For all Zooms in Soulth America:
This is the ID to connect with the meeting: 812 3913 0343
Registration Link:
https://us02web.zoom.us/meeting/register/tZUvdOCprTspHteP5DvOSG95lA7X7FsWZl5v?fbclid=IwAR1OP3gi8wK7N5l_wDInyNJ8CuI1aR2E0ky8RqUNzNcXCjoMJK6TMSi9r10
MyriTara Naves: myriangela@gmail.com or 61.981169670