The Phoenix Tara Circle has been turning for many years under the guidance of Senior Mentor and Teacher, Parvati. Each year they host a weekend Tara Dance retreat. This year's retreat, September 14-16 was unique as the leading of the dances was shared by several senior teachers.
Friday evening opened with an Introduction to Tara. Parvati danced Tara's origin story. This was followed with an enlightening introduction to Tara's 21 qualities by color, providing insight into their power and meaning.
They were very fortunate to have Shivadam provide his most excellent live accompaniment with voice and guitar.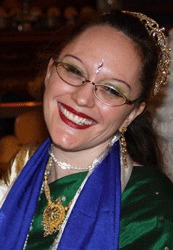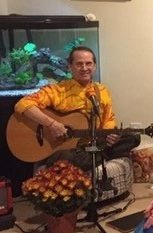 On Saturday the day was divided into 2 hour sessions. The Eight Precious Offerings were led by Carey, Calling Tara from the Heart was led by Johanna, and White Tara of the Six Shields was led by Parvati and Johanna.
Sunday morning was devoted to Vajrasattva, led by Noelle and Carey with helpful translation as we learned the practice. Dancers were delighted. In the afternoon Parvati led a spirited full Mandala Dance of the 21 Praises offering with 8 dancers, 4 enthusiastic protectors (3 newbies), and Shivadam providing the beautiful music.
The retreat ended with Prema's Long Life Prayer led by Anjali in Texas via video call and Hope leading Om Ah Hum as a dedication dance.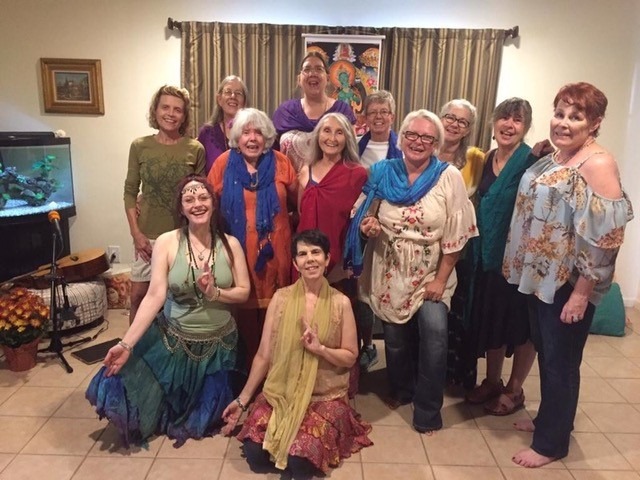 A mix of new and experienced dancers were present with Tara's traveling from New York, Manitoba Canada, New Mexico and western Arizona. The abundance of student teachers allowed the leading responsibilities to be shared among the group and they did a fantastic job! Sessions included the meditations for the various dances. The enthusiastic reception by participating Tara's has encouraged our Phoenix Tara Circle to aspire to hold similar retreats in the future.
Come join us!
Om Tare!