Tara Dhatu's 2021 Annual Membership Drive Has Arrived!!

Dear friends of Tara Dhatu, members and students, Thank you so much for your ongoing precious support. Because of you we have had a very successful year, sharing Tara's Dances and practices with folks all over the globe through Zoom.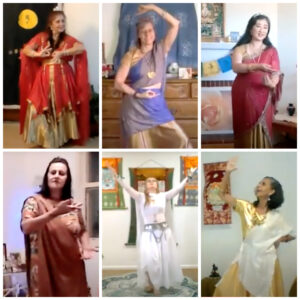 It Is Time For Our Annual Membership Drive!
You Can Renew Your Membership,Or Begin The Process Of Initiating A Membership Online.

 Every membership, every offering has a big impact on our ability to keep sharing the Precious Path of Buddha Goddess Tara!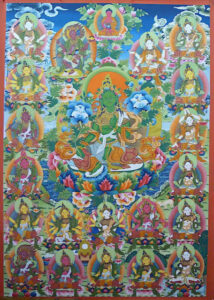 Our minimum member contribution to receive all the perks is $25 per year. You can also arrange to make an automatic monthly payment. Write to Prematara@mac.com for directions to organize monthly payments.
Anyone who contributes $20/month or more receives free links to Prema's Zoom talks and copies of her monthly research and inspiration documents.

Visit the emporium to update your membershipand receive a free mp3 download of Prema's recorded teachings as a special thank you gift
If you are in the Educational Program $60 per year covers both Tara Dhatu Membership and Educational Program (TDEP) dues.

Tara Dhatu is a U.S. 501(c)(3) corporation and your donations are tax deductible as allowed by law.

Tara Dhatu's mission is to inspire all beings to achieve their highest potential through the sacred arts, especially through the medium of the Tara Dances. Tara Dhatu has steadily fulfilled the visions of His Eminence Tai Situ Rinpoche and other great lineage Lamas to protect the integrity of the practice and to offer it as widely as possible.
Tara Dhatu's Educational Programs continue to grow, supporting students and student teachers all over the world.
 
Thank you for being a part of the Tara Dhatu vision of peace and well being for all.  
In Tara's light,
Prema Dasara – Spiritual & Creative Director 
And the Tara Dhatu Team