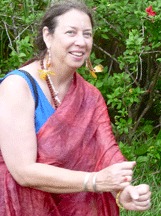 By Rev. Jacquelyn Sendak Zavaleta
Having shared the Introduction to Tara and the Dharma dances of Tara Dhatu in Virginia Beach for many years, we had a solid group of interested people attending this year's Tara Dance programs. Our series of classes were opened with a hosting by Tara White and her husband Mike.
I started the evening by showing "The Quiet Revolution", a video covering some of the story of the Tara dance.  Many participants were very moved by the video.
Prior to our visit Tara had reorganized her home to dedicate a Tara shrine room. We consecrated the space by chanting the Green and White Tara mantras, then bathing in the profound meditation and music of White Tara and the Six Shields. Rigdzin taught a Guru Yoga practice of Tara and basic Buddhist practices such as dedication of merit.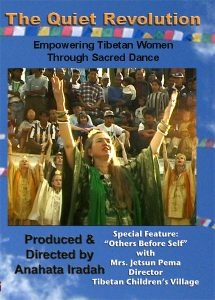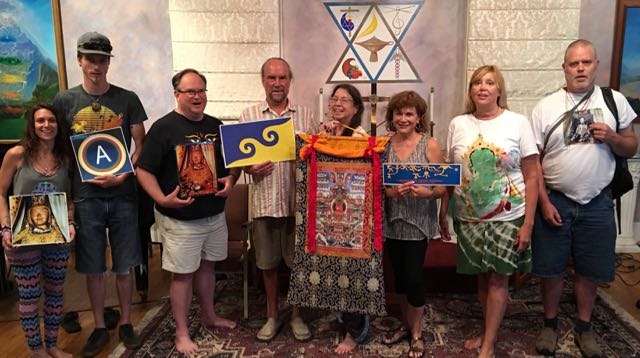 The next Sunday we introduced the Tara practice at the Fellowship of the Inner Light Church. It was a very mixed group of attendees, some new to Tara and Buddhist teachings, others experienced practitioners. Many had attended my Tara teachings in prior years.
One young lady said she had come to my Tara dance event a couple of years ago and liked it so much that she drove 5 hours to participate. She brought her boyfriend who was a good sport, dancing without knowing any details of what he was getting into.
We focused on White Tara and her healing aspects. The White Tara and the Shields dance brought a number of people to tears. We ended with a group chanting White Tara's Mantra and directing the energy generated to do hands on healing.
The dance of Tara's Qualities was so well like that the group asked to repeat it. The church's scheduler said she would put me on the calendar for next year. Something wonderful to look forward to!
Om Tare!!
***********************************