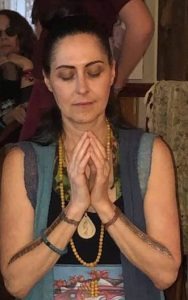 Amber Roniger recently joined our Tara Dhatu Educational Program as a Level 1 facilitator. Inspired by the activity generated by Hope Jinishian's efforts to introduce the dance at Karma Triyana Dharmachakra, including arranging several sessions with Prema Dasara, Amber decided to help institute regular Tara Dhatu meetings in the area. She arranged a meeting for Full Moon in September. She writes…
The meeting was wonderful! We had such a large group! It was a highlight seeing everyone settle in after I played your opening meditation on "Dance the Goddess".
Hope led the "Om Ah Hum" dance and it was beautiful! Everyone laughed so much and enjoyed even the learning mistakes. It was a great bonding experience.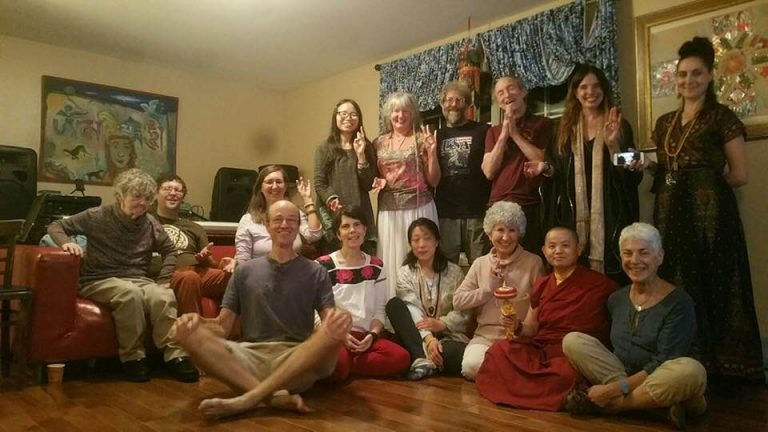 Marie, Jeff and Peter played Mercede's White Tara mantra to end the evening, which was just perfect.
I am setting the aspiration to create "An Autumn Afternoon with Tara" Om Tare!!!