Wealth Vase Prayer Puja Invitation – Deadline November 15th , 2020
The Power of Prayer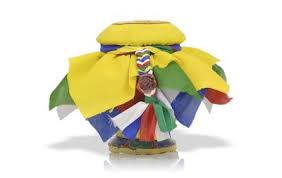 During These Challenging
And Chaotic Times
We sponsor sacred ceremonies
To bring comfort and protection
to all.
Tara Dhatu, under the guidance and assistance
of our good friend and Tara Dancer Andrea Abinanti,
has maintained a wealth vase at the Swayambu Monastery.
The rituals surrounding this vase
are for the purpose of maintaining our dharma work,
that we be well supported financially.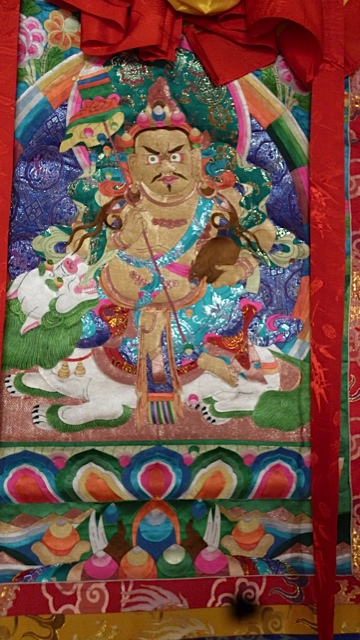 A week long Yangdrup/Wealth Vase Puja is annually performed at the Thuckche Choling Monastery. The Deity of Wealth, Dzambhala, the king of the North is said to support financial stability and prosperity as well as spiritual wealth. Many of the monastery sponsors have precious wealth vases they place in special locations in their homes. Each year these are brought to be re-energized by the prayers and mantras of this puja. Each year Tara Dhatu sends $$ to re-energize our vase. We are inviting you, if you would like to make a contribution to this Puja to ask for personal blessings click here. You can make your donation and then send an email to Liliha at nancyherington@yahoo.com and she will make sure that your name and offering is given to the monastery.
This needs to be done by
November 15th
In the early morning of the ritual, Yamantaka is propitiated to remove all obstacles. Then the various wealth deities are called upon and innumerable mantras are recited.
In the afternoon the protectors are called upon to remove any obstacles and create the cause for all to have the material means to survive comfortably.
Prayers are made so the natural elements are in balance; abundant crops,
successful businesses, good jobs and all societies
treating everyone with loving kindness.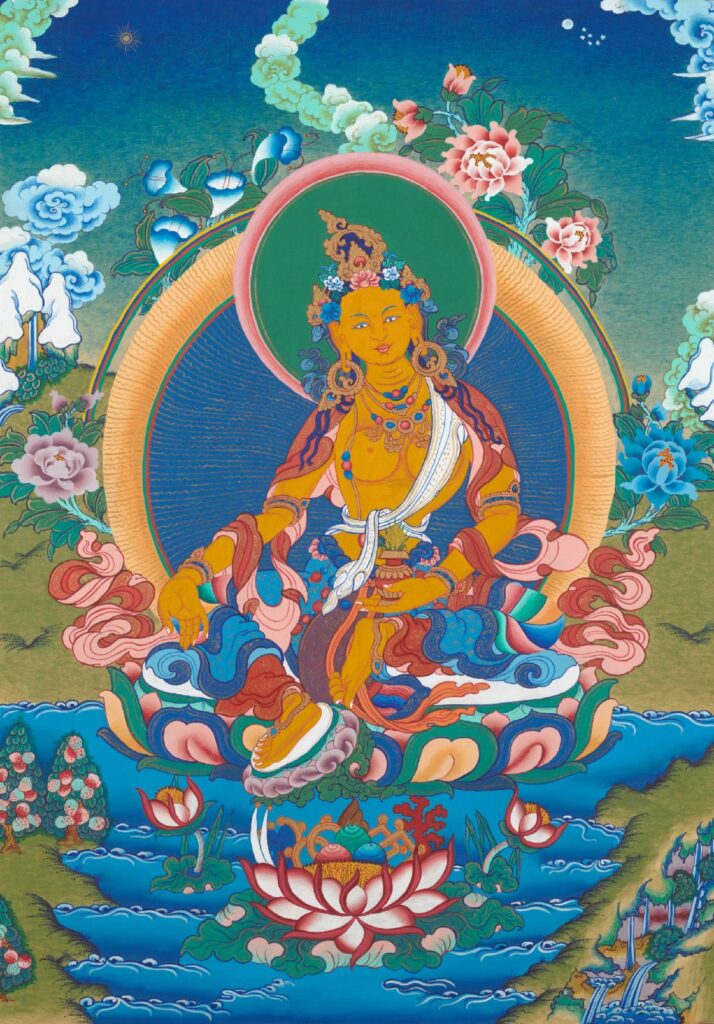 In the ritual all women are asked to manifest
as Vasudhara, the goddess of prosperity,
the men, Dzambhala
By the Power Of these prayers and mantras
May Dzambala and Vasudhara
And all deities of wealth,
Shower their blessings
On our world,
Bringing the prosperity
Of wealth, health, happiness
And Spiritual Fulfillment For All