Free Streaming Gift On Tara Dhatu's New Video On Demand Vimeo Channel
Part of our work in Tara Dhatu is to make inspiring movies and teaching experiences available in a streaming or downloadable format. In order to support this project we are working through Vimeo and the movies can be streamed for a very minimal fee, or downloaded.
Effort is made to create the trailers as complete experiences so everyone has the opportunity to taste the work without cost.
In order to celebrate the opening of our new web format we are offering the movie, "Others Before Self" for anyone to watch without cost.
Accessible only by password: TDFreeStream
Be sure to explore what is available on our Tara Dhatu Vimeo Site
https://vimeo.com/dancethegoddessvideos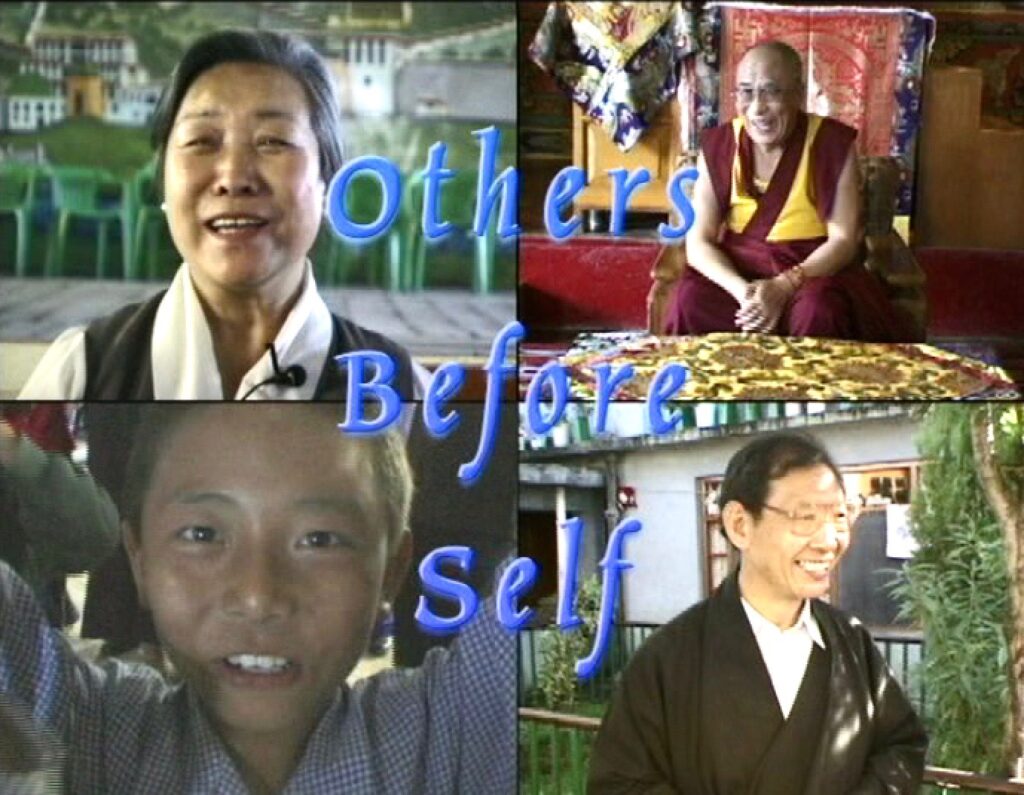 Others Before Self is the motto of the Tibetan Children's Villages throughout India.
This recording is mostly composed of footage taken of a talk that Jetsun Pema, the director of the Tibetan Children's Village in Dharamsala, gave to a group of Tara Dhatu pilgrims. In 1998 they were invited by His Holiness the Dalai Lama to dance for and with the Tibetans. Jetsun Pema, His Holiness's sister, was gracious in showing them around the village as well as offering this private audience.
In this recording she tells the history of the village, the challenges and accomplishments. There is some footage of the children, and their presentation during the yearly celebration.
This one hour production was edited by Anahata Iradah. Over the
years, a portion of the profits from the recording have gone towards
support of TCV. Many Tara Dhatu members sponsored children from
the village. They have kept in touch and are still receiving letters of gratitude.