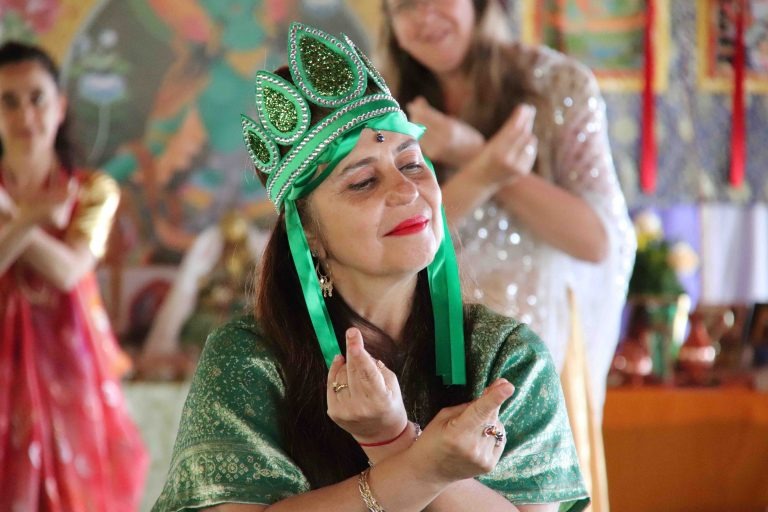 Greetings from Brasilia–so glad you have connected with us today!
Our morning was left open so we could enjoy a local fair, and I hear that the artisanal offerings there were plentiful despite the trucker's strike which was still in place. Prajwal Ratna taught again and one Tara reported learning from him how to create sacred gesture or mudra from the heart instead of as a habitual movement. Prajwal is a priest from the Newar tribe and for him, as he explained in a lively dialogue with Gen Lekshe and our community a few nights ago, the dance is the spiritual path, a way of engaging fully with the enlightened energies embodied by the deities. What a privilege it has been to have him with us!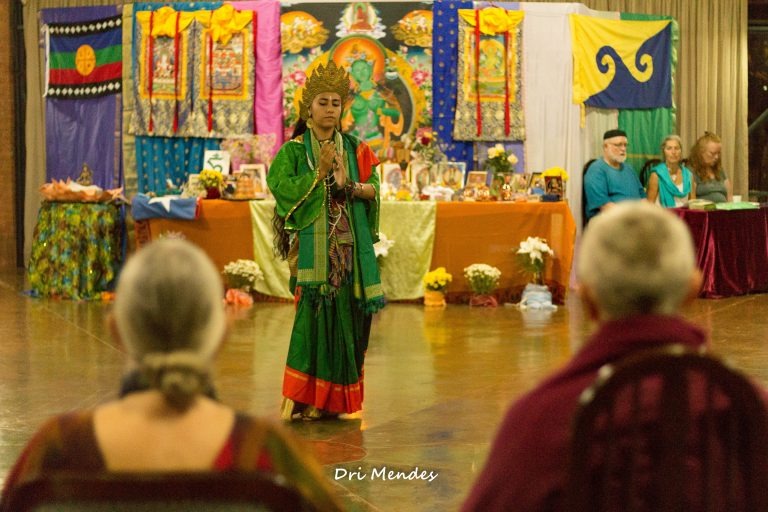 The mantra recitation continued, as our practitioners transitioned with patience and grace from the hotel, to the our new Monlam location: these efforts have enabled the mantra to keep flowing day and night, in two hour shifts. Another magnificent blessing for us and for the world. Om Tare!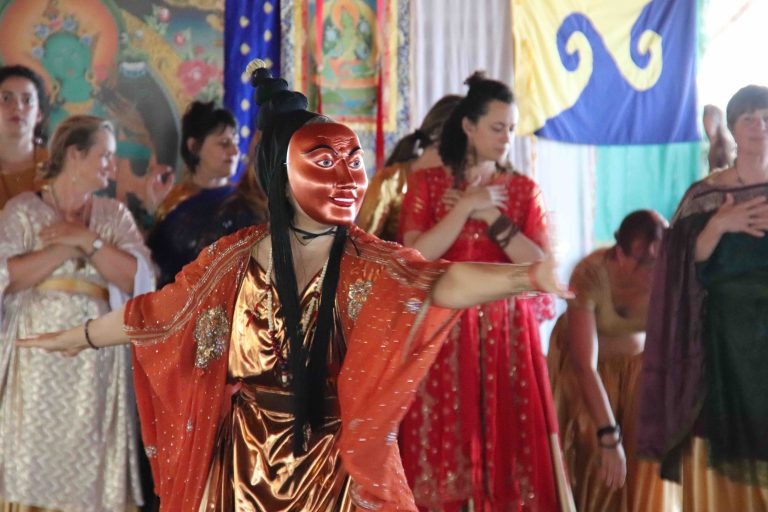 Each day we were guided to fulfill the sadhana Prema had assembled for us. Based on a Mind Treasure of the great yogi, Chokjur Lingpa, we danced and chanted through all the elements of the practice. From the preliminaries to the dedication of merit to cap our day, Prema guided us with love and endless patience. Through various configurations of the mandalas, dealing skillfully with the arising circumstances and challenges, she embodied for us the Wisdom of Accomplishment–everything done in the right time, in the right way, with the right amount of effort.
Every day we are filled with gratitude for the team of Brazilian Taras, led by Myri, who have worked tirelessly to make this Monlam possible. They have encountered many challenges and we see them smiling, doing their very best to make this experience a positive one for us in all ways. We bow to their devotion and efforts and are deeply appreciative of what they have done for us.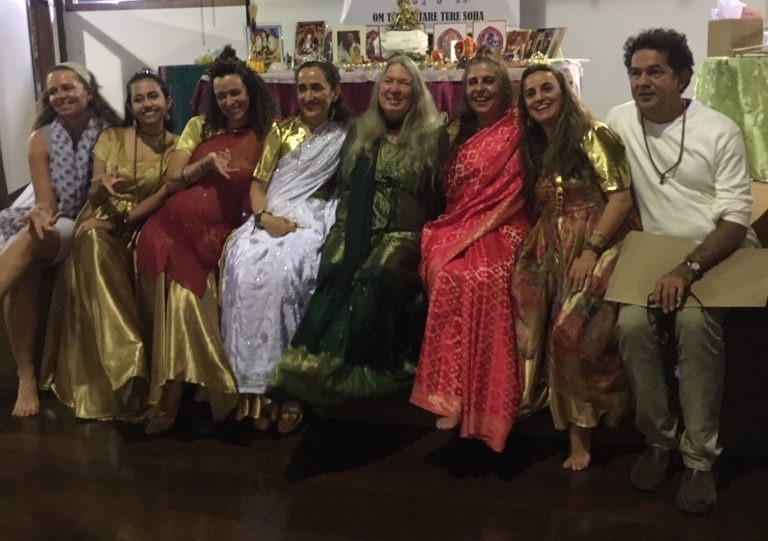 In the evening we were blessed with a dance of Vajrapani by Prajwal–blue and ferocious, shaking the earth with his wisdom wrath. We also enjoyed a traditional song and a Tibetan opera aria and dance by our young Nepalese Tara, Sonam. Her grace and sincerity touched us all and evoked the colors and sounds of her homeland.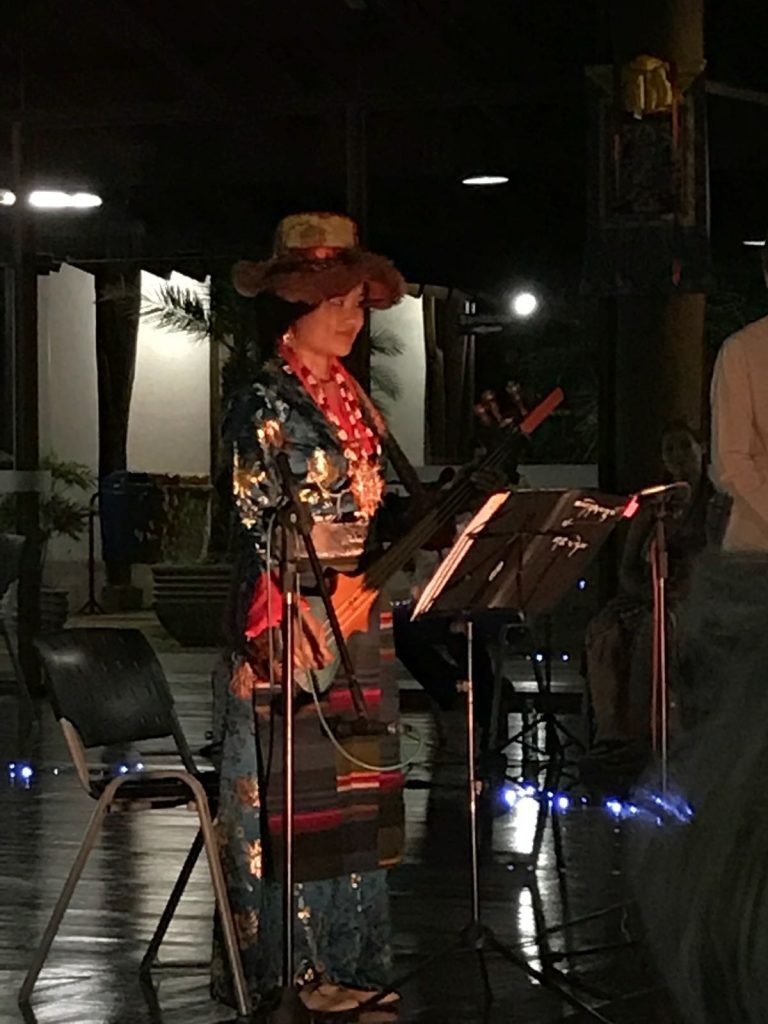 If you are facing challenges today, what do you need to address them? Tara is the Swift Protectress, coming in an instant to the aid of all who call Her. What protection do you long for? With sincerity, ask for what you need, what you are aspiring to for yourself, your loved ones and for the world. Recite the Tara mantra and dedicate your practice so that all beings may receive the pure medicine of the dharma and face their challenges with exactly what they need in this moment!
OM TARE TUTTARE TURE SOHA
May all beings be happy!
May all beings be free!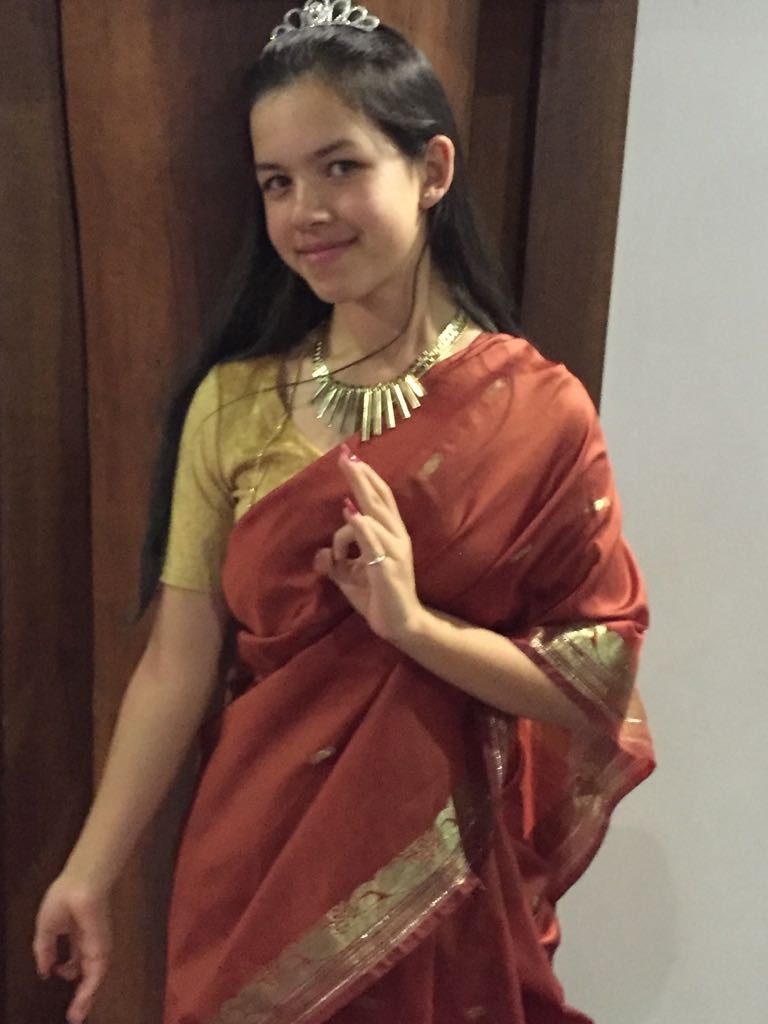 Photos by Amber Roniger, Abha and community, and text by Anjali