Tara Dhatu Student Teacher Directory
---
Here you will find an active list
of Student Teachers &
Facilitators listed by state.
Arizona
Phoenix Area
Meeting for over fifteen years, the Phoenix Area Tara Sangha has generated a strong central circle of enthused and experienced Tara practitioners. Gatherings are comprised of participants who range in age and in experience. Meetings happen the third Sunday of each month from 3:30-5 pm and welcome all to join. Check out their web site
for information about meetings, special events and other area tidbits or view the Circle's Face Book Page.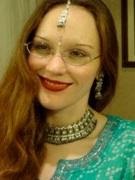 The Phoenix circle is under the direction of Parvati Forrest Anee Burke. She is a level four mentor and the Assistant Director of the Tara Dhatu Student Teacher Program . She traveled on pilgrimage with Tara Dhatu to India in 2001  and 2013 as well as Indonesia in 2015.  She has facilitated the Phoenix Valley Tara Mandala since it began to meet in 2001.
Parvati Forrest Burke     Phone: (602) 412-7386
________________________
Carey Avery also assists leading in the Phoenix area and in daily zoom meetings
Carey can be reached at this email:
taraworkshop@icloud.com
---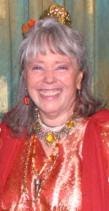 Amina leads a monthly Women's Empowerment Group
on the last Monday of the month from 1-3pm
at the Ability360 Sports and Fitness Center, upstairs yoga room. 
Amina Kruck
Phone: (602) 980-1155
---
Flagstaff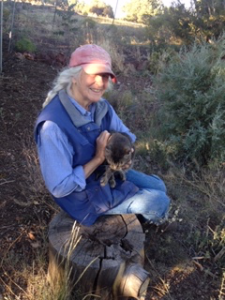 Khadaravani Tara Ling Tara Dance group meets  once a month at a private residence
Please contact Cynthia for information and to join her circle
Contact Cynthia here:
Cynthia Knox   phone (928-607-0344
---
Tucson area
Teresa Newberry - Teresa is a Level 3 Dance leader and is active in the Tucson area. You can contact Teresa  here: 
California
Pacifica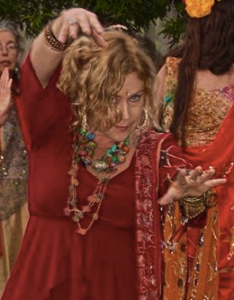 Pia Hagan
Phone: (650) 451-2616
Pia travels for her work but holds a meeting in Pacifica/San Francisco bay area once a month when she is home. She also occasionally offers gatherings while on the road. Contact her to see where is gathering Tara Dancers.  Please contact her if you would like to know about her gathering in the SF California bay area.  Thank you, Pia <3
_________________________________
Sebastopol
Lori Ingram - Lori is a Level 1 Tara Dance Leader in also in the San Francisco Bay area. you can contact her at this email 
___________________________________
Ursula Jacobson <de_jacob@msn.com
Ursula is also active in the Sebastopol Tara Dance circle
___________________________________
Oakland  
Jacquelyn Sendak
Phone: (510) 525-2343
Jacquelyn and her husband Rigzin
are both members of Tara Dhatu Educational Programs
Tara dance facilitator Rev. Jacquelyn Sendak-Zavaleta Joined Tara Dhatu student teacher program in 2000, and has danced on pilgrimages in Nepal, India, & Japan. She has danced in Az, Hawaii, Ca, and facilitated Intro to Tara dance programs in New Mexico, Vermont, Virginia, and Ca. Currently she Leads a Community Sacred Dance Circle in Albany, Ca. And has also studied two lineages of Tibetan Yoga.
Jacquilyn shares her facilitation with her husband Rigdzin Zavaleta. He is in TaraDhatu Student teacher program and He assisted the dancers on the Tara pilgrimage in 2001 to India and Nepal. In 2010 he danced as protector in Japan, Ca., and Tara camp in Hawaii.
___________________________
El Cerrito
Meadow Lisa Wong  leezher@gmail.com 
_____________________________
Karen Metta Fleischer   - Level 3 Tara Dance Leader lives in east bay San Fransisco area. Contact Karen here at this email address:
_______________________________
Santa Cruz
Adora Deva -  Adora lives in Santa Cruz, California - She can be reached here at her email: adoradeva888@gmail.com
__________________________________
Raga Ronda Wiley - Level one Tara Dance leader. She is in the greater SF bay area - Santa Cruz, CA
contact her here: windhorse8@yahoo.com
___________________________________
Marin County 
Maurizia Zanin -    mauriziazanin@gmail.com 
________________________________
San Francisco
Mai Chen - chenxm11@gmail.com
________________________________
Redding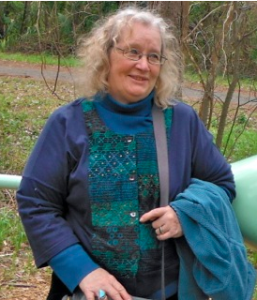 Kathryn Henderson
"I often offer Tara Dances at Association for the Study of Women and Mythology conferences and other Women's Gatherings such as the
Reformed Congregation of the Goddess Priestess Gathering and Southern Oregon Women's Land Collective gatherings"
Kathryn can be reached here:
Ph# 979-575-0780
and by email: khenderson.soc@gmail.com
      

Hawaii
Kauai
We meet the 3rd Sunday of each month  9am - 12 noon at the Golden Lotus Studio in kapaa.   
Call eana 808-353-1071 taradhatukauai@gmail.com
We invite you to visit the Kauai Tara Dance Face book page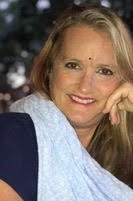 Eana Rose- Level 4 Tara Dance leader and Mentor in the Student teacher program. She facilitates the monthly Kauai Tara Dance Circle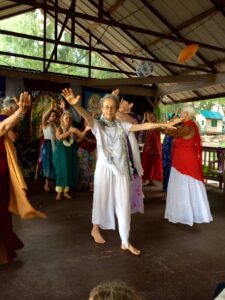 Trishana Star - Level 2 dance leader and facilitator of the once a month ongoing Meeting. you can reach her here: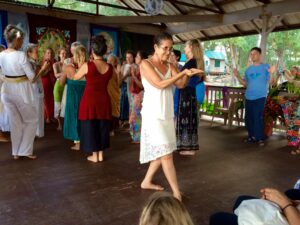 Robin Mazor- Level 3 Dance leader and contributes to the monthly circle meeting on Kauai. Robin can be reached at this 
email: msrobinmazor@gmail.com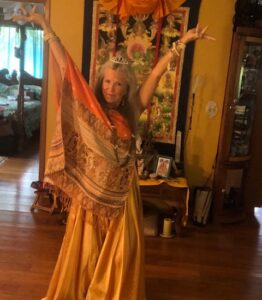 Sherry Harris - is a student of the Tara Dance and regularly participates in the monthly meetings and events on Kauai and beyond. you can reach her here.  Harriss023@gmail.com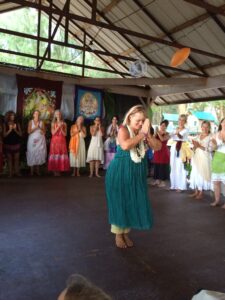 Shortly after the Tara Dance was born on the island of Maui, Prema took the dance to Kauai at the invitation of Eana Rose. Prema made a commitment to the Kauai dancers to offer the Tara dance there once a year and to this date has kept this commitment for over 30 years. Eana Rose was one of the first Tara dancers to enter the Tara Dhatu Student Teacher Program (STP). Eana traveled with TaraDhatu on the 2001 Pilgrimage to India and Nepal as well as 2015 Bali, 2017 Brasilia, 2018 Tara Monlam in Brasilia and 2019 Rio de Janeiro, Brazil.   
__________________________
Maui 
Prema Dasara is the Creatrix of the Mandala Dance of the 21 Praises of Tara and founder and president TaraDhatu Foundation. The Realm of the divine Feminine.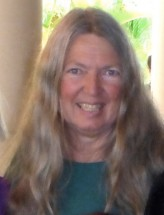 The Tara Dance was born on Maui in 1986 and some of the original dancers are still dancing!!!! Dechen and Kachina have held things together since Prema started traveling so extensively. Now Barbara has joined the Tara Dance Student/teachers program. With their dedication a monthly meeting is happening. When Prema is home on Maui she gathers for a Tara Dance practice twice a month, on the new moon and the full moon. contact Prema here:  prematara@mac.com 
_______________________________________________

Kachina Palencia  organizes the Maui Tara Circle.  
Please visit here to see our meeting dates.
call Kachina here:
808-874-7412
_______________________________________
Dechen Groode


phone: 808-874-5554
__________________________________________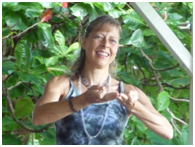 Barbara Gach
Phone: (808) 298-3187
Louisiana
Lafayette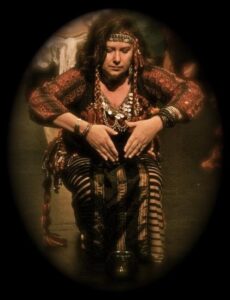 Adrianne LaBry connected with the Tara Dance through a Mandala Offering held at Jessica's church in Baton Rouge. The Dance touched a deep place within and she gathered a small group of dancers and started a weekly meeting. Encouraged to look for dharma centers in her area she connected with Katog Choling and has facilitated the dance meditation of Tara's 21 Qualities monthly at Katog Ratna Ling dharma center.For more information about the circle in Lafayette please contact Adrianne
Adrianne LaBry Smith   Phone: (337)739-2597
___________________________________
Baton Rouge/New Orleans area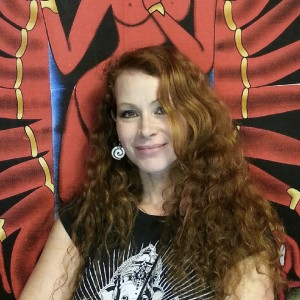 Renee Ishtara
suziperez@gmail.com
Phone number
225 305 4554
Michigan
Northport

The Northport Lotus Mandala meets
every Sunday, 4:30pm – 6pm.
Located on the Leelanau Peninsula, in  the town of Northport, 26 miles north of Traverse City. 
Contact Marie Elena for further details.
Marie Elena Gaspari   Phone: (231)633-632

New York
Woodstock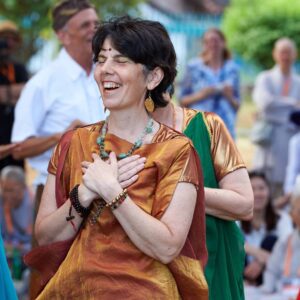 Hope Jinishian is a Level 2 Tara Dhatu teacher living in Saugerties, NY. She organizes Tara Dhatu retreats locally and has facilitated Tara Dances for Family Day and other special occasions at KTD Monastery, the North American seat of His Holiness the Karmapa, where she has served as both staff and volunteer. Bilingual in English and Spanish, Hope has offered Tara dance at sacred circle dance gatherings in the U.S., Mexico, Scotland and at a beloved sangha in Peru. With wings to fly, she enjoys sharing her love of the dharma and of the dance where she is called.
Hope's email <3 dancing4peace@gmail.com 
____________________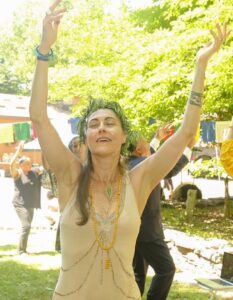 Amber Roniger - zioncowgirl@gmail.com 
The East Coast Daily Tara Practice Group has been meeting virtually for the better part of 2020. 
Start your day right by Zooming along with us - every morning at 8:15am (EST) - all are welcome!
The link to join is the same every day: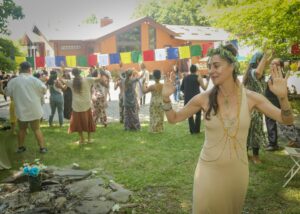 https://us02web.zoom.us/j/7187199507?
_________________________
 New Lebanon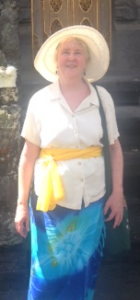 Aimée Brodeur Johnson has been an enthusiastic devotee of Tara ever since encountering the Mandala Dance of the 21 Praises of Tara in 2001. She has danced Tara in Brazil, Bali, and Kauai, as well as numerous times at the Abode of the Message, the Sufi community in upstate New York where she has lived since 1988. She facilitates a monthly Tara Circle in the Meditation Hall at the Abode.    Om Tare! 
Aimee Johnson  johnsondlalb@gmail.com
Phone: (413)358-8203
North Carolina
Winston Salem
Mekare Fiske
After the sublime blessing of meeting Prema and dancing the Tara Dance for the first time in 1995 in Fayetteville, Arkansas, Mekare committed to bringing the Tara Dance as often as possible to North Carolina. It all began in the fall of 1997, when Prema and Anahata arrived in Winston-Salem. A full Mandala with protectors and a large group of children spontaneously arose from this somewhat conservative southern town. 
Tara Circles began meeting in 1999 in North Carolina, after Mekare was invited by Mary Miller Stair of Asheville to lead the Mantra dance for a large DUP circle. The response was so overwhelming that with Prema's blessing, Mekare traveled to Asheville from her home in Winston-Salem one Sunday a month for a year and a half leading a wonderful circle of Tara Dancers, which culminated with bringing Prema and Anahata to Asheville for the third full Mandala Dance weekend in NC. Three glorious women from the Asheville circle, Anna, Jan, and Susan, went on the 2001 Pilgrimage.
Mekare then established a Tara Circle in her hometown of Winston-Salem where a small but devoted group danced together as often as possible in living rooms, gardens, and porches. Tara has also danced her blessings at a funeral, a croning ceremony, birthday celebrations, a New Year's ceremony, and numerous gatherings for the healing of our world.
Mekare Fiske  DevadasiM@aol.com
Phone: (336) 761 1427
Oregon
Vancover/Portland Oregon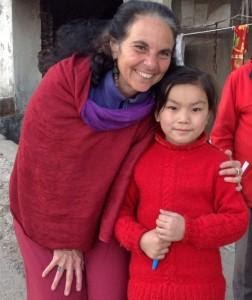 Phyllis Moses lived on Maui when the Tara Dance first began and felt an affinity with the Dance from the beginning. 
Phyllis lives in  in Vancouver, WA.   She offers the practice every month  alternating between Vancouver WA and Portland Oregon.
Phyllis Moses
Phone:   425-922-0268
To visit Phyllis's personal website…..
Portland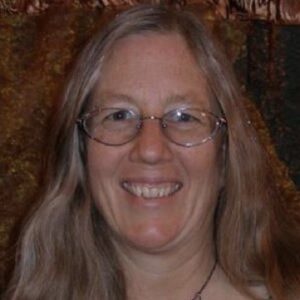 Noelle Faulkner  - firebirdfae@earthlink.net
Noelle is a level 2 dance leader. She lives in Portland OR and also provides us with beautiful costumes as well as participates the zoom meetings. see the banner on the home  page 
Ohio
Cincinnati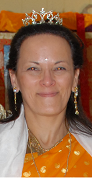 Nita-Rose Augsbach
Embodying meditation through a combination of powerful visualizations, beautiful devotional mantras and meditative movement.  Deity-Yoga meditation offers the opportunity for a deeply moving experience within the Tara Temple.  The Tara Temple is  a beautiful red cedar wood cabana built behind our home for this sacred meditation practice.  During COVID in order to maintain social distancing and safely engage in the practice we are being hosted by various yoga studios in the area who are able to accommodate the circle.  Please e-mail me for the current address.    RSVP: tararose@cinci.rr.com
Phone: (513) 510-9347
Where: Please call to confirm the location. 
 6820 High Meadows Drive,   Cincinnati, OH 
OUR PRAYER
I pray that you come, Arya Tara
Everything is in readiness for you.
I offer the first blossoms of spring,
The fragrance of  incense,
 A fresh candle on the altar,
The music of your Mantra singing in my mind,
  My dancing heart
You appear before me 
That I may gaze upon the splendor of your beauty
And realize that beauty within me
Rhode Island
Jessica Zebrine Gray    jessicazebrine@gmail.com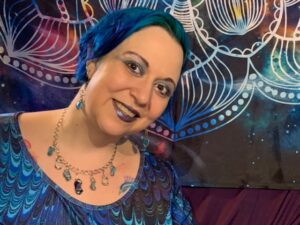 Jessica is a level 3 dance leader and a board member.  
Texas
Austin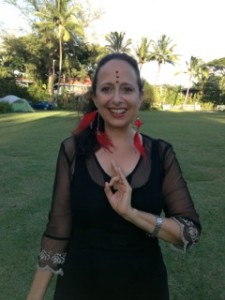 Anjali Maazel
Anjali is an artist, writer and teacher who introduced the Tara dance lineage to the beautiful Palri Pema Od Ling Tibetan Buddhist temple and co-hosted Prema's return to the Austin area in 2014.  She initiated Prema's Long Life Prayer project. 
Austin Tara Circle meets in Austin and Wimberley to study and practice the precious teachings of our lineage. We offer monthly gatherings in each city as well as special events for the community.  Our goal is to celebrate the Divine Feminine in the form of Tara; in this way, we deepen our connection to our own wisdom nature so that we may be able to empower others on the path.  Please follow us on FB.  If you are in the Austin area or are planning to visit, please contact us. We would love to support you on the journey. Om Tare!
Phone: 512-203-2012  pdmanj@gmail.com
here are some more links for Anjali's activity in the Austin area
__________________
 Washington
Vancover/Portland Oregon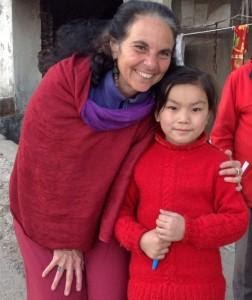 Phyllis Moses lived on Maui when the Tara Dance first began and felt an affinity with the Dance from the beginning. 
Phyllis lives in  in Vancouver, WA.   She offers the practice every month  alternating between Vancouver WA and Portland Oregon.
Phyllis Moses
Phone:   425-922-0268
To visit Phyllis's personal website…..
_________________
Olympia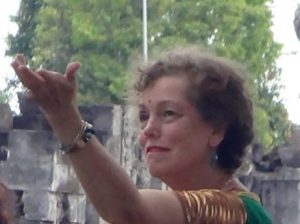 Kim Abbey
Kim Abby leads Tara Dance and Meditation Circle at Nalanda Institute of Olympia
1620 4th Ave. E. Olympia the 2nd Sundays of each month
Nalanda Institute of Olympia, 12:15 – 1:30pm
 Phone her at 206-387-6134 
________________                                                
Bellingham
Julia Sanders-Dobos  Phone: (370)376-8272
Juilia's Email - julia93@orcasonline.com 
---

---
President and Coordinator
of Tara Dhatu South America
---
Myri Dakni Naves
---