Things in Brazil are really desperate due to the Pandemic. Our focus on White Tara this month is especially poignant for our Brazilian sangha.  When Myri decided to offer the White Tara Dance every day for 21 days, Maya, one of our Brasilia dancers, was inspired to "do something" for the staff at some of the local hosipitals. She collected some limited $$ donations from friends, bought some treats and took them to the front line workers. They were enthusiastically received!!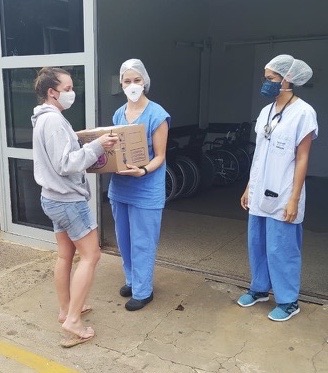 Maya writes … Dear sangha, a friend and I together with TDSA are organizing ourselves to deliver sweets (chocolates, candies, fruit, etc.) to the front line workers in the public hospitals of Brasilia. It is a way for us to show affection and gratitude for the health professionals that are exposed every day in hospitals over crowded with COVID patients. We are so grateful for their compassion in this challenging moment that brings so much pain and suffering. And we celebrate with them every time a life is saved. You are invited to collaborate with us to help us with the purchases. We will make up the boxes and deliver them. We will take pictures of the deliveries so you can share in this way.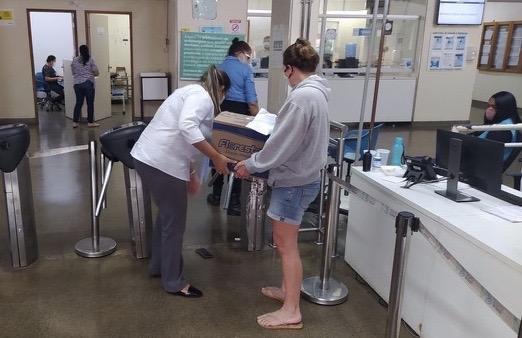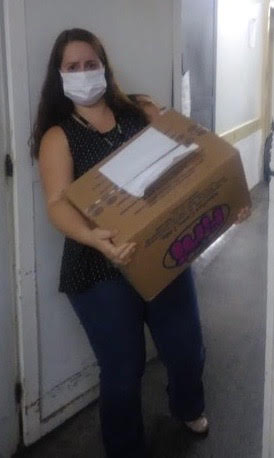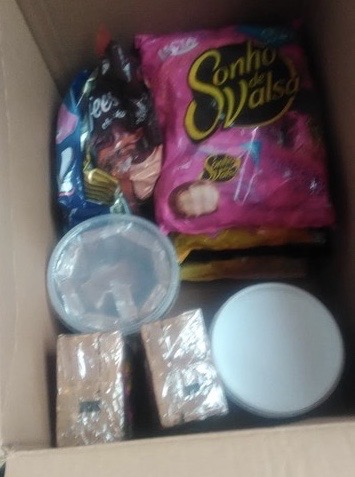 You can make you donation through TDSA's Paypal account 
Indicate –  Help for Hospital Staff

May Divine Mother Tara continue to inspire and guide us on this path of service for the benefit of all.
May all beings be happy and freeMay all beings receive what each one needsMay there be peace in the world
Maya & TDSA
You can join us in Prayer and Practice

We will make a public offering of the Dances of White Tara – Buddha of Protection and Good Health 
March 21, 2021 12:00 PM HSTTo Register in advance for the offering.
https://us02web.zoom.us/meeting/register/tZErfu-gqD8tH9dE2FEA06YatOAY5Ds2sR8Q
Meeting ID: 856 9686 4753
Myri is leading White Tara and the 6 shields every day as a dance practice. You may join her in dance or in meditation.
March 12 – April 1,  3:00 PM Brasilia Time
https://us02web.zoom.us/j/87041952910 
Meeting ID: 870 4195 2910                Passcode: 212121

May Divine Mother Tara continue to inspire and guide us on this path of service for the benefit of all.