Bright Nepal Girls
Begin the New School Year with BIG Changes
And they need your generous support!
*******************************************************************
"Money is like manure.
It's meant to be spread around encouraging young things to grow"
Dolly Levi (Hello Dolly!)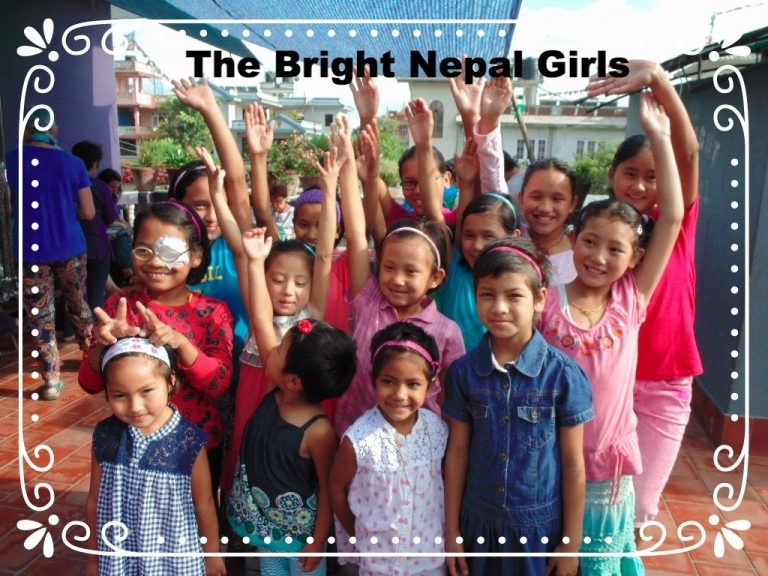 NGO Bright Nepal rescues impoverished "at risk" girls,
gives them a safe haven and educates them.
Bright Nepal is part of the powerful, transformative "girl effect".
Make a one time US tax deductible contribution through Tara Dhatu:
Click Here to Make  One Time Donation to Bright Nepal
OR
Set up an ongoing monthly contribution to support Bright Nepal through Tara Dhatu and become a godparent to help sponsor a child for their monthly expenses:
Click Here to make a $40/month Bright Nepal donation and cover 1/2 of a child's monthly expenses
OR…
Click Here to make an $80/month Bright Nepal donation covers a child's monthly expenses in full
Visit the Tara Dhatu Humanitarian Webpage ~ Click Here
**************************************************
Due to recent financial and personal health stresses, Pabitra Lama, Bright Nepal's founder and director, has decided to make changes to the organization as we have come to know it. Instead of the girls living in the Bright Nepal hostel when school is in session, they have moved into the hostel that is connected to their school, the Lord Buddha Secondary School. This just happened at the start of the new school year on April 17th. Pabitra will continue to manage not only the finances to pay for the girls room, board, school supplies, school fees, and clothing (etc.) but she will be managing their overall wellbeing by checking on them weekly and organizing outings for them once a month. 
In order to be able to support this change, it's become imperative that we find additional godparents (sponsors) for the girls
as soon as possible.  At the moment, each girl has one godparent that has committed to donating $40/mth to support them in their pursuit of a better life.  This amount only covers about half of Bright Nepal's current costs.  So, we are seeking partner godparents for each of the girls.  If you are interested, please contact Angela directly as soon as possible.  
If not, consider making a tax deductible donation
to help finance this change.
THANK YOU SO MUCH for your generous support
in whatever form you feel inspired to give it!
With Love
~ Angela and Anahata