Felicity Oswell is resident in Sydney, Australia and has been leading a circle of Tara Dancing there for 22 years. She has lived in Japan and has worked as a tour guide taking Australians to Japan for 25 years, some of which were pilgrimages and Design & Architecture university study tours. This year marks 30 years of running workshops in Japan such as Mandala Art Therapy work and in 2000 she established a circle of dancing Taras. They have offered the dance in many sacred places in the country and are very committed to the practice. When the nuclear power plant accident happened in Fukushima things became difficult for our dancers and Felicity's tour guide company folded. Yasuko has kept the group together. The following year the Japanese Taras danced on Mt. Iwate volcano in the heart of the affected area. Finally Felicity has managed to get back to her beloved Japanese circle. She writes…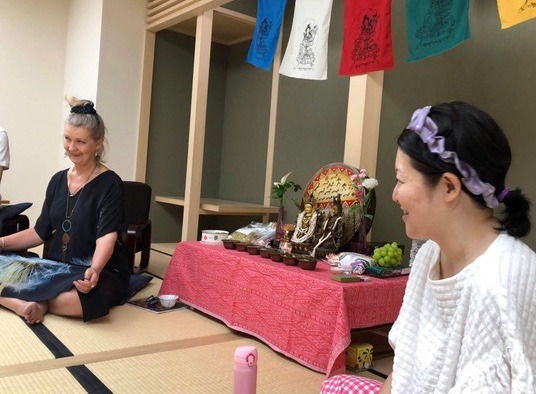 I timed this visit to Japan to coincide with the quarterly meetings of the Tara group in Tokyo; and it just happened to be my birthday too. Needless to say we had a lovely gathering and went on to have a great party in the evening and danced our little feet off.
We are excited as next year will be the 20th anniversary of dancing Tara in Japan (can't believe it!!!) and next weekend we'll be looking for an amazing spot to have a retreat and offering somewhere up in the mountains in Yamanashi 2020. Will keep you all posted.

Much love,  Felicity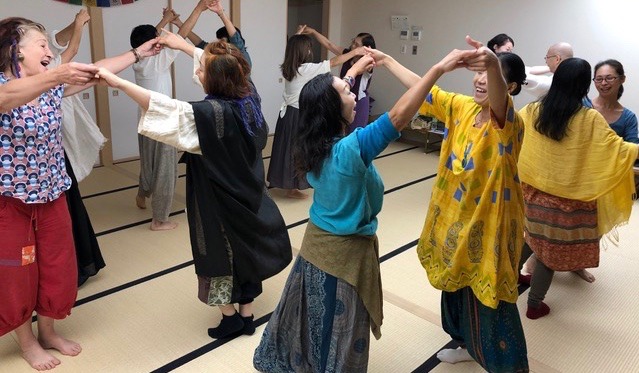 Om Tare!!!