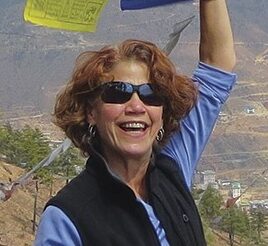 Karen Greenspan is a New York City based dance journalist. She reports on global dance traditions and contemporary dance and is a frequent contributor to Natural History Magazine and Ballet Review among other publications. Her book Footfalls from the Land of Happiness: A Journey into the Dances of Bhutan was recently released.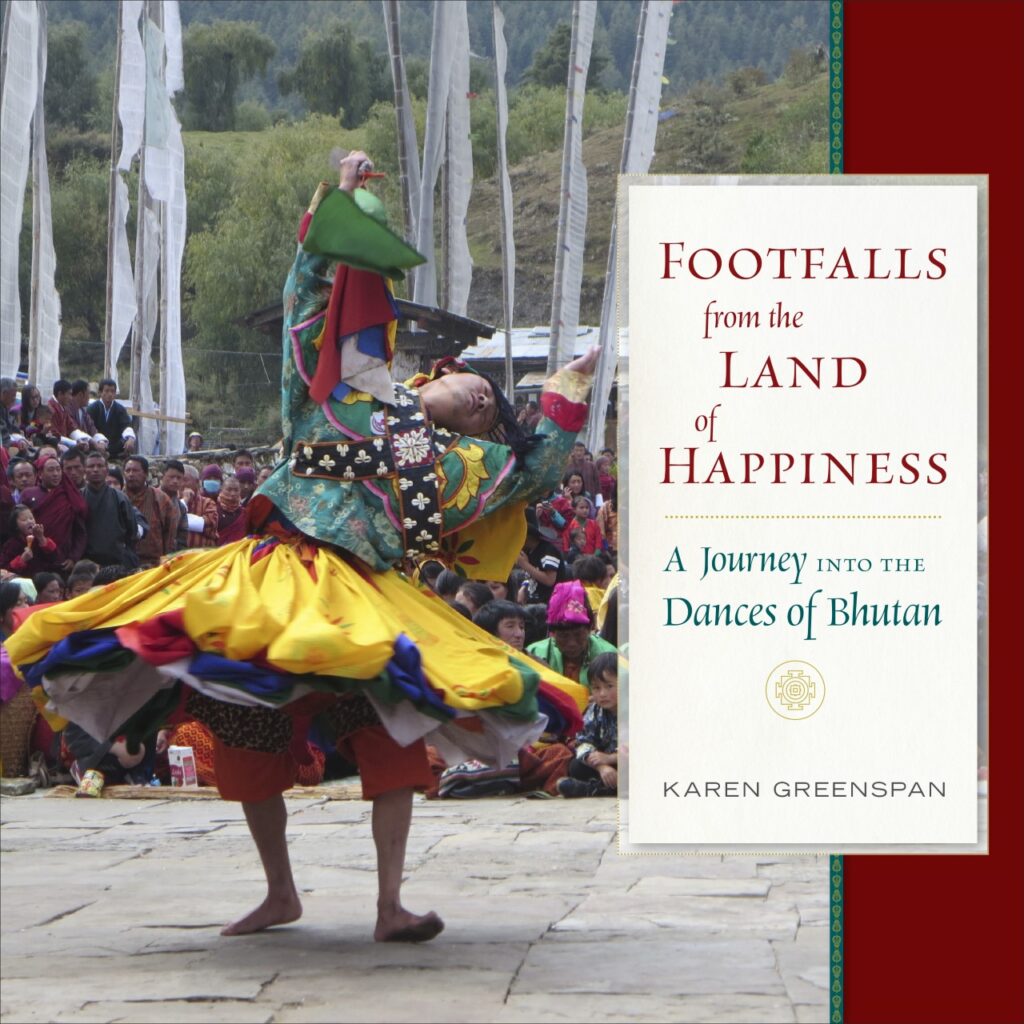 One of the many footfalls (echoes of footsteps) from the dances of Bhutan was her encounter and growing involvement with the dharma. She contacted Prema with the intent of writing an article for Tricycle magazine. It took almost a year but finally it was featured in the Tricycle online newsletter.
https://tricycle.org/trikedaily/tara-dances/
Karen Writes…
I arrived at the annual East Coast Tara Retreat at The Abode of the Message in New Lebanon, NY, with my notebook in hand. I was researching Buddhist dance practices that included women practitioners. Of course, Prema and most everyone welcomed me and made me feel quite at home in the dance circle. Before long, I was swept into the deep wisdom of the dances and began to include them in my personal practice.
A year later, I was looking forward to attending the annual East Coast Tara Retreat planned by Amber Roniger at the Palpung Thubten Choling Monastery in Wappinger Falls, NY, when the Covid-19 pandemic changed all the best laid plans. Not to be undone by a virus, Amber spun into gear using her inspiration and technology skills and quickly offered daily Tara dance practice on Zoom. I was thrilled for the opportunity to finally dance with a sangha and this article is one of the many positive developments that emerged!
 A heart full of gratitude goes to Amber Roniger and Estef Suquilanda for the article's illustrations and to the enthusiasm and participation of the morning Tara circle.