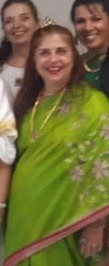 A few days after Myri Dakini arrived at her home in Brasilia, after traveling more than 24 hours from Portland, Oregon, she headed out to the North East of Brazil. She was invited to lead a workshop and performance of the Mandala Dance of the 21 Praises of Tara in Guarapari, Spiritu Santo. For two years Daisen Marchito has been leading a group of dancers at her clinic "Integrating Psychoanalysis and Integrated Therapy Training". Here is a rough translation of Daison's report …
We were happy to once again receive Myri Dakini, to experience her excellent training in the Mandala of Tara, the meditative dance of the Enlightened Feminine. Myri is a wonderful presence among us, teaching with such confidence and excellence.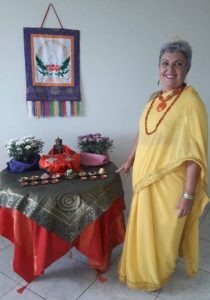 In our bi-weekly meetings, most of the time there are seven participants so it was lovely to have a group large enough to make a bigger mandala.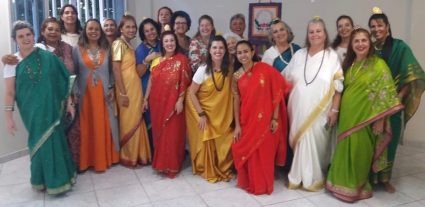 I am delighted to see the evolution of those who have come consistently in our group. The dance brings discipline, concentration, joy, generosity, self knowledge, balance, harmony, creativity, respect, just to name a few of its benefits.
I am including testimonials from some participants . We are really inspired to keep meeting. We are forever thankful to Prema Dasara for giving us such valuable teachings and for Myri's tireless dedication. We hope to have Myri and her lovely charisma with us again next year.
"For me, the dance means freedom. It is such a different experience, to realize TARA is inside me."
Rosimery Claret – Therapist
"The dance for me was a divider. There was a Fran before the Dance and another one afterwards. It takes care of me every day, makes me a better being. I have so much Gratitude."
Fran – Yoga teacher=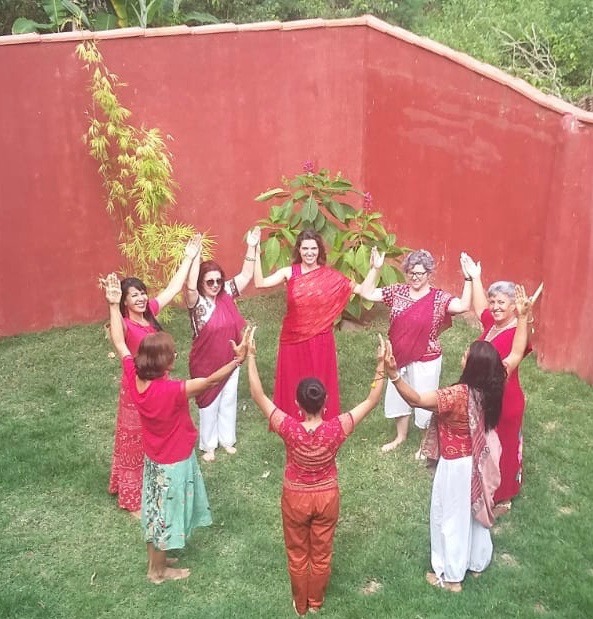 "This meditative dance gives me a connection with the divine. God's feminine presence is in me. Every gesture, every movement is a form of the elevation of the mind through the body. We are integral beings and the dance provides this perception in ourselves."  Luciana