At the monlam this year we were treated to two of our lovely dancers pregnant, and only a few days apart in their anticipation of birth. Dani and Jocelyn delighted us all with their enthusiastic participation and very obvious swelling bellies.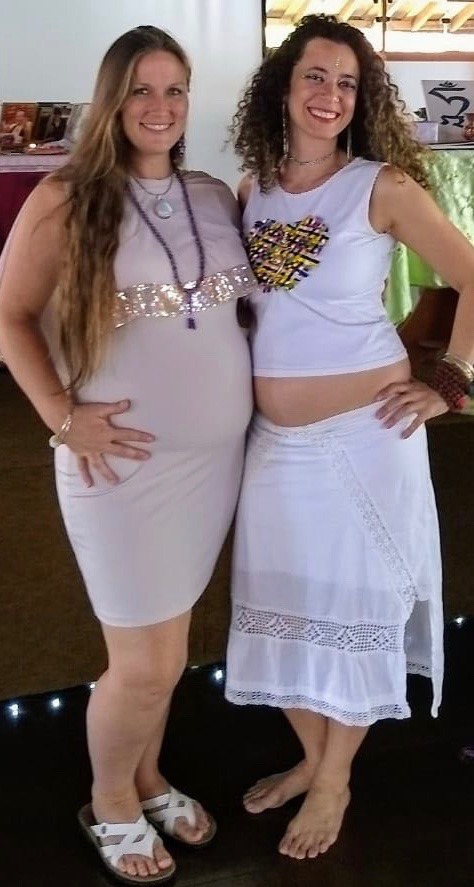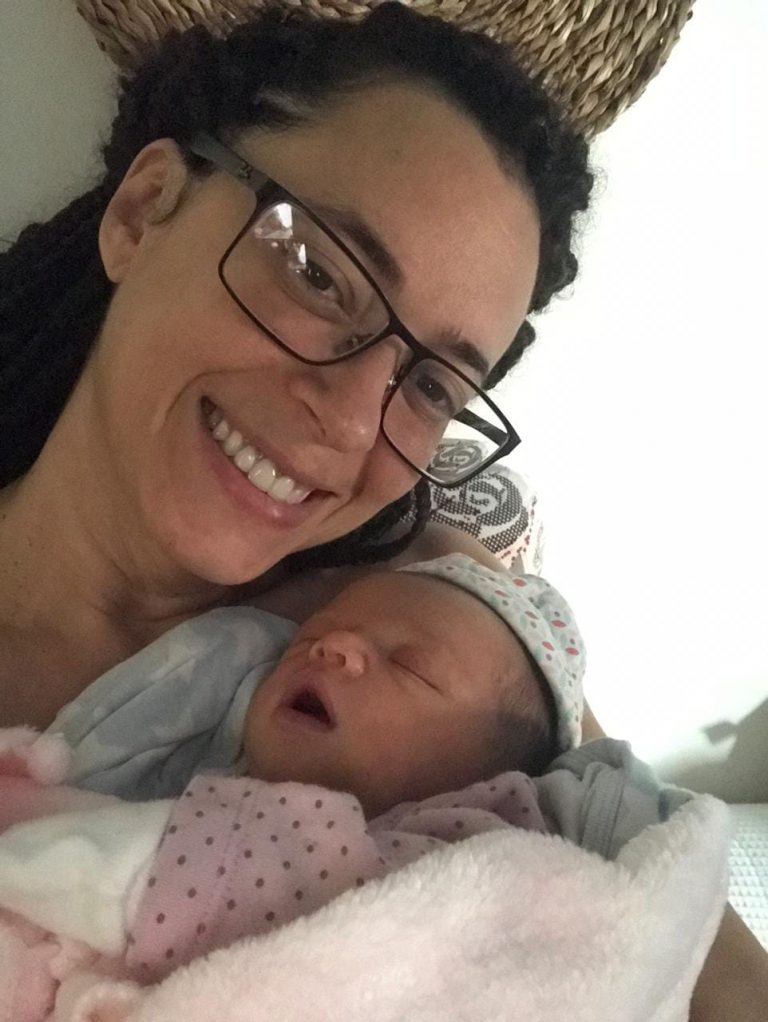 Dani Acosta is one of our main dancers in Brasilia. She is beautiful, sincere and talented, often playing the drum to accompany Ricardo, and one of Myri's picks for the new Dance of the Five Wisdom Dakinis. She portrayed Padma Dakini, the Red Goddess who is Irresistible, magnetic, carrying the power of discriminating awareness wisdom.
She gave birth
To baby Eloah
15 October, 2018.
Jocelyn Rainbow Wolfe resides on Maui and had made a commitment to sing at our Monlam festival before she knew she was pregnant. Lucky for us she did not let that stop her and diligently gathered the funds necessary to join us.
Before she left for Brazil she had an ultra sound determining that her child to be would be a boy. Her participation in the monlam was precious, her voice supremely powerful and beautiful. And big surprise, when she arrived back on Maui the next ultra sound, done during the 21st week of pregnancy, showed baby to be a girl!!!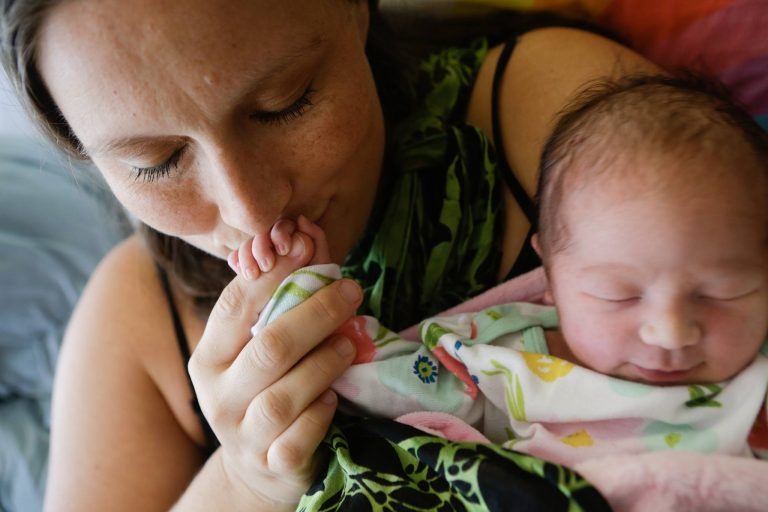 'Āinalei was born Oct 24, 2018
Congratulations to these two beautiful young mothers and lovely sweet babies. May they all always rest in Tara's arms.