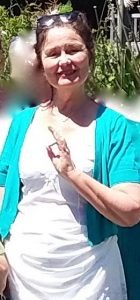 Catherine Walker has been a devoted Tara Dance teacher for many years. She has kept the dance alive in the Nelson area of the South Island of New Zealand and in the exquisite area of Golden Bay. For four years she has offered a retreat in the area at the Shambhala retreat center, an exquisite sanctuary overlooking the sea. She writes…
The sound of the Karanga, a Maori ritual calling new Taras to join us, opened what became a rich and moving weekend for all, including me, the teacher! The Karanga, has the ability to move one out of the body and into the outer realms. Once we were inside our beautiful haven for the weekend, I felt myself return. It was a deeply spiritual start to our magnificent weekend.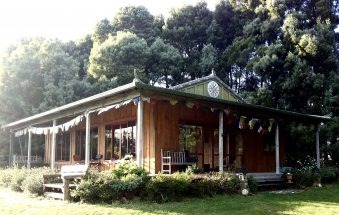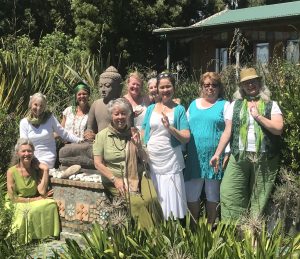 Greetings and introductions were made, we warmed up our bodies moving to Taras Mantra, and continued creating the Sacred Space with our invocations to the Enlightened Ones. Following that we went outside and honored Hine Moana, Goddess of the Ocean, with a simple dance to the music   "There is so much Magnificence in the Ocean".   Each one of us, stepping forward and offering our bows of Gratitude for being in her magnificent presence, as we let go of our busy lives in the external world and eased into our own Inner Tara Magnificence.
We then entered our dancing shrine area and danced Tara the White. The November Full Moon Meditation brought us much inspiration.
Saturday was a rich and fulfilling day for all as I introduced and taught two new dances, Dukkar, the 1000 Armed Protector Tara, and Premas Long Life Prayer that was written by one of her students in the US. We then developed a creative interpretation of Om Tare Tu Tare/Om Mani Padme Hum.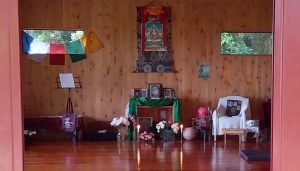 Saturday was also a day of Silence, a time to be quiet and reflective. To support this, there were creative spaces set up for those wishing "to do something". A green glass bead Tam was made in one corner, stones were painted, writings and drawings noted.
Sunday morning, the keen Taras met at 5.30am on the beach to farewell the night and greet the new day…. the Karanga was offered again , and Tara's Mantra floated out towards the changing sky.   A water cleansing ceremony unfolded and we held the space for each Tara who wanted to release unwanted negativities, hurts, pains, and distortions of their true beautiful nature.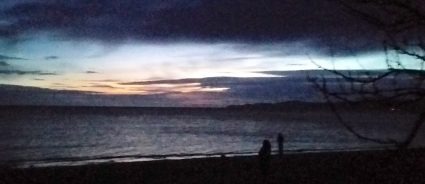 We stopped off at The Tea House Gazebo, overlooking the sea, as the perfect place to go for a hot cup of tea before breakfast.
All our delicious meals were prepared, shared and served by a rotating group of Taras. Each meal was a feast for the eyes as we offered our Sacred Food Blessing.
It was with much Love, and Gratitude to Prema for bringing this life enriching Tara Practice into the world that we closed our Circle on Sunday afternoon.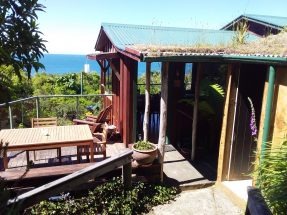 We all left with a deeper appreciation of ourselves and each other, our environment and our Lives.
Some thoughts from several of the dancers…
Big heartfelt thanks to everyone who contributed to making the Tara Dance weekend such a totally wonderful experience. This was only my second experience of Tara Dance and I fell in love with it!
I had been really stressed recently at work and when I went back on the Monday my colleagues were all saying 'where have you been ? you are glowing, wow!'
Every aspect of the weekend gave so much in terms of beneficial energy and experience that could then go back out into the world.
It supported, strengthened and inspired my own practice.
I felt cherished, held, delighted, expanded, challenged (in a positive way), uplifted, and profoundly nourished on all levels.
Aroha nui to our dear teacher Catherine and her student Fiona.
Birthday good wishes for Prema Dasara, and gratitude for her teaching, wisdom and love.
Om Tare Tutare Ture Soha
Ali Symmons
"" to move , meditate , and dance in silence was an especially meaningful day, it gave depth and focus and a stillness to the experience that was so valuable, its one Id like to repeat. For all this in our 2 days together I remain so grateful for Prema's continued wisdom, aroha and new blessings in the form of dance, and Catherine's dedication to pass this on …… they are enormous gifts so deeply appreciated .
In gratitude
Helen Bracefield
Sacred Space unfolds
Taras gather together
Souls meet, dance begins.
Laughter rings out through the hall
Joy, acceptance, belonging, celebration
Silence begins and Stillness allows
A coming together in a different way
Bodies swaying, eyes meeting
Connection, compassion, inner peace
Mother Tara
Blessed be your gift.