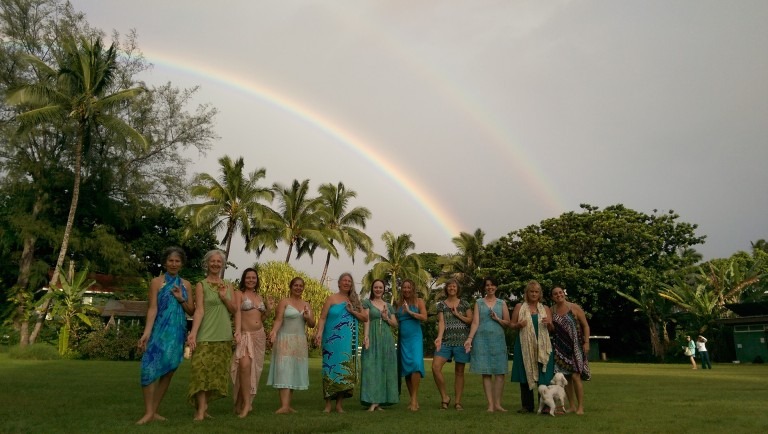 For many years Tara Dhatu has hosted and annual camp on the beautiful island of Kauai. Situated in one of the most beautiful spots on the planet, the rustic camp YMCA Naue provides the Tara community a perfect spot to dive deeply into Tara's Pureland in a spot situated perfectly on the ocean and beneath the majestic misty mountains.
Below community members share reflections of their experience of the special retreat.
You are invited to join us for the Aug 12-20th, 2017.
Not registered yet? Tara Dhatu members are invited to join or renew membership by July 15th 2017, grab a friend, register and you both will receive a $50 discount on the full week retreat.
That is a full week of Tara retreat in paradise for just $645!!!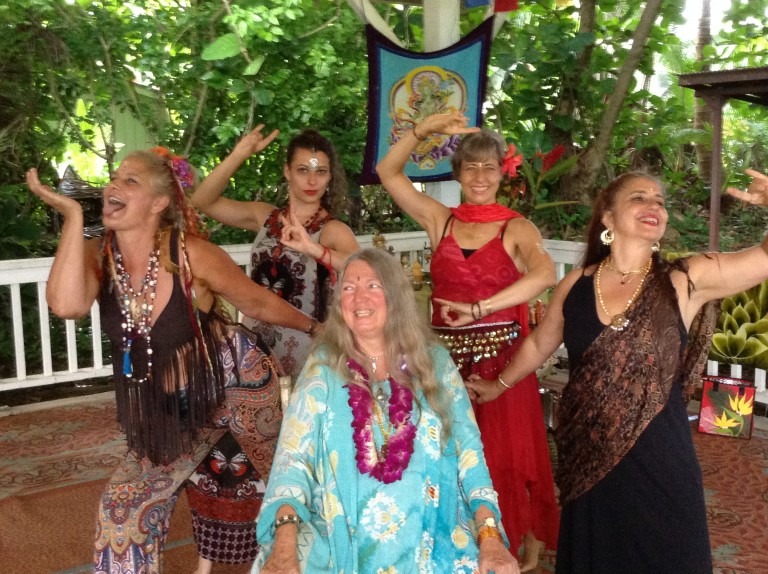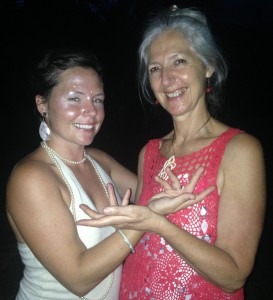 Clare from New Zealand shares:
Kauai Camp comes to mind often. Sleeping in my own tent, by the sea surrounded with love and lushness and waking in the morning for another of 10 days with our beautiful teachers. Camping with the buddhas and devas and living 'as if' in Paradise – what's not to love? It was such a privilege to be on that sacred beachland in a real and natural way, blessing and being blessed by the elements, connecting with other lovely souls, dancing our dreams and wishes for humanity and all else that calls Earth home. The memories of Camp 2015 are still rich in me.
SeaLily who lives on Maui shares:
The Tara Retreat on Kauai is a life-saving annual pilgrimage that reorients my mind and stabilizes my emotions. Through the Tara practice, I let go of all that is burdensome, transforming fear and confusion into wisdom, compassion and power. The camp is a place to dive deeply into the practice and be part of the evolution of the dances of the Feminine Divine.
Adrianne from Louisiana shares:
Words are inadequate to describe the bliss and joy of the experience. Over 40 of us gathered from around the world to move deeper into the practice of Tara and the Dance of Her Mandala. It was extraordinary! Sincere connection with beautiful souls, united in our intention to develop our own Wisdom and Compassion for the benefit of all beings!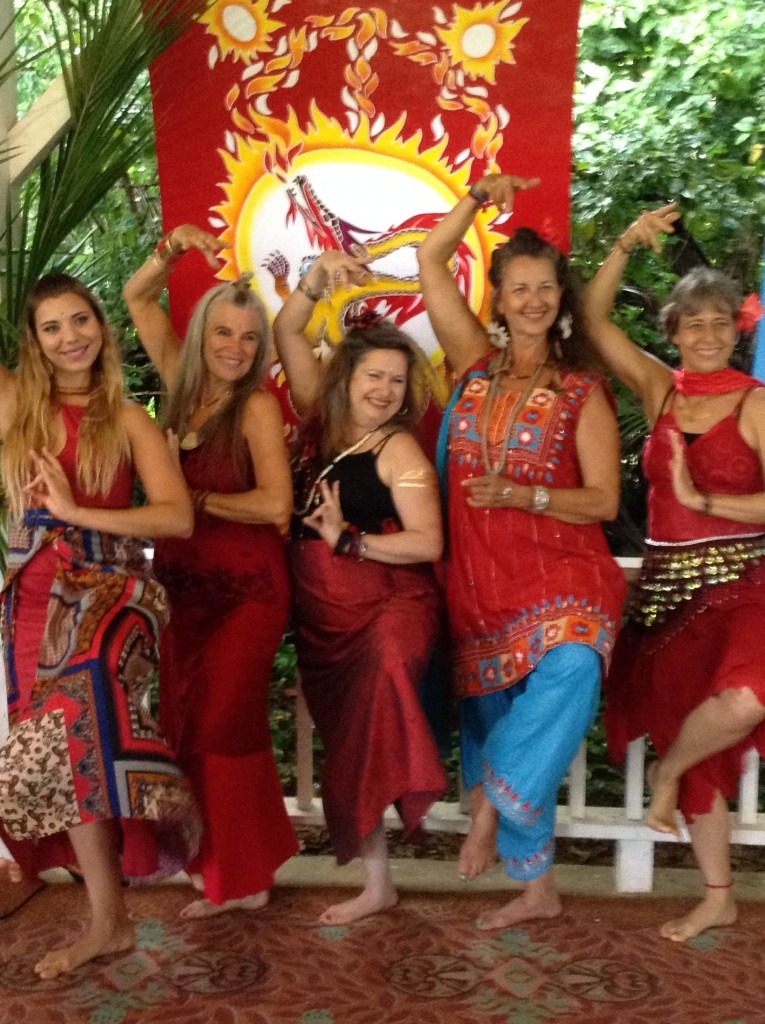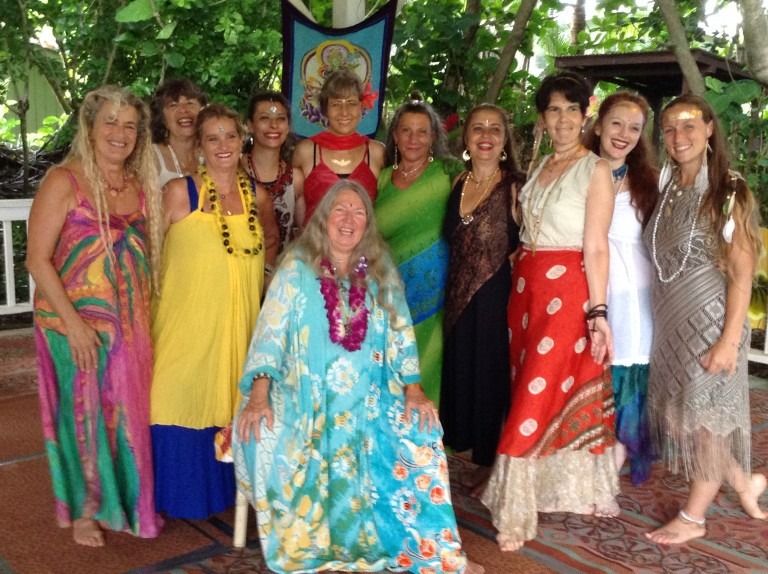 Ivy from Wisconsin shares:
There is no place on the planet as beautiful and magical as the area where Camp Naue is located. To be able to dance, sing, learn, and rejoice there with our teacher Prema is a blessing. Sharing the divine feminine aspects of ourselves in Tara's Mandala is transcendent.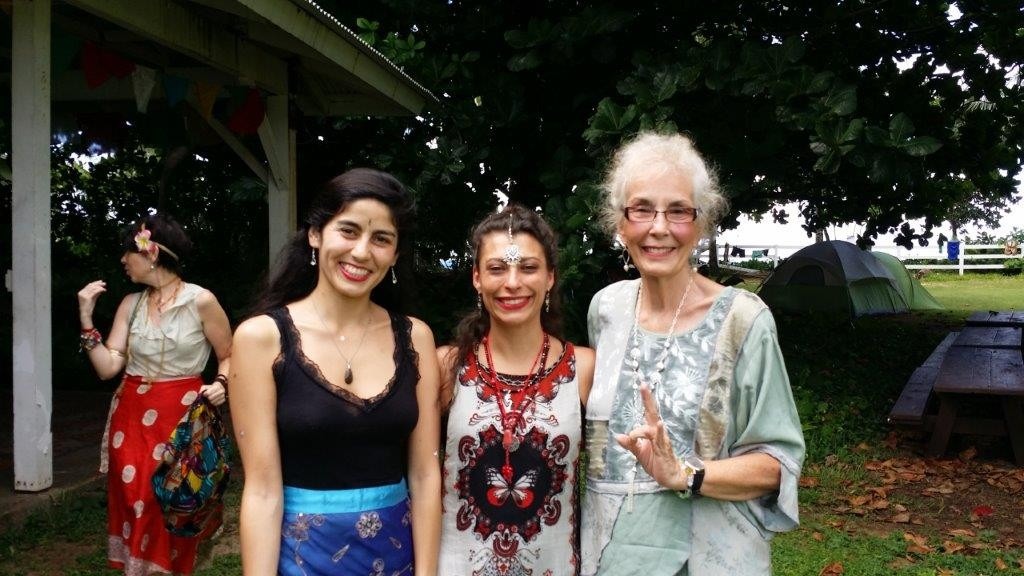 Ali Carter: The Kauai retreat is fabulous because of the inspiring talks by Prema, the camaraderie with our sisters, and the physical location…ahhh…being right on the ocean in that most beautiful place on earth….At the retreat last year…I knew my prayers and intentions for healing and peace floated effortlessly through the universe…magnified by those beautiful waters of the pacific ocean; reverberating off the cliffs and mountains.
Siobhan, founder of OneMama.org, who lives in San Fransisco & Uganda shares:
Tara camp has become a must have in my ever increasing busy life over responsible life. There is a soul sisterhood in one of the most sacred places on earth that heals the chaos of my hectic life every year. Tara camp is based in grounding spiritual practices, dances and community that stays with me all year. The one year I didn't go in last 9 years was the one year that I almost lost everything dear to me.
I feel like I just can't put into words what this retreat brings to my practice… it puts it into action in such a lovely way!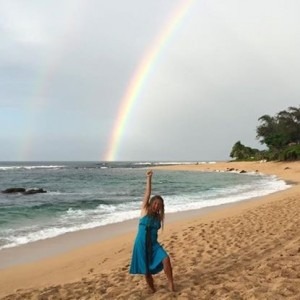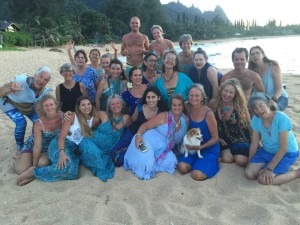 France who lives in Lousianna shares: It was my first trip to Hawaii, and what a trip!  The YMCA is a peaceful property with gorgeous flowers and fabulous beaches. We had flexible schedule, the dances were fun and easy, the nature excursions were adventurous & nurturing, the food was great overall an amazing week at Tara Camp surrounded by wonderful people!!!
Aerie Waters of Maui shares:
I am imagining that we all wish to create an atmosphere of love, harmony and beauty, in which to live, breathe and have our being. Kauai Tara camp is in one of the most magnificent imaginable places in nature, where we dance and do our practices in an open air pavilion, by the ocean, drinking in the beauty with inner and outer cultivation. We live in harmony with our surroundings and one another, in an international and loving community of practitioners, sending out our energy for the benefit of all beings. Who could ask for anything more??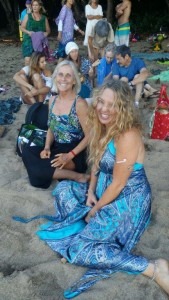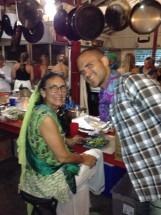 Jasmine Cheryle of Hawaii's Big Island shares:
Kauai camp is a great way to deepen a connection to Tara and her qualities and to experience profound mind training methods in a relaxing, fun, beautiful environment.
Aloha, OM TARE TUTARE TURE SOHA
Amina of Tempe, Arizona shares:
It is great to get the time to dive deeply into the practices and dances in such a beautiful natural environment, close to the elements – earth, wind, water and fire – with women from all over the world.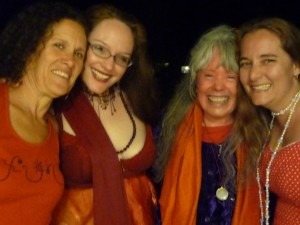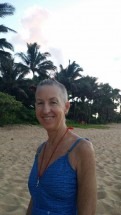 Jasmine Judith of Arkansas and Costa Rica shares:
If you love Sufi Camp you'll love Tara Camp even more! Tara Camp has all the wonderful fun, music, dancing, teachings, practices and food; but all one deity, one tradition. It allows me to go so much deeper into the heart of the great divine mother!
Andrea from Nepal shares:
Two years ago I participated in the Tara Retreat on Kauai…a land of Paradise…
one of Tara's Realms. Inspired by the musicians, into Tara's realm we went…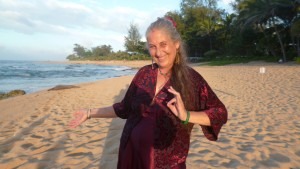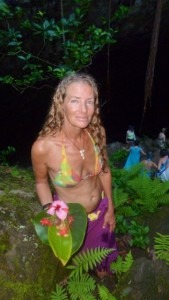 Into the realm of bliss and the divine. One day we went to the beach at the end of the road and danced in the ocean. a moment of relaxation… Offerings were taken down to the local holy cave with an incredibly blissful natural pool of water.
After our divine swim, to the top we returned, manifesting as Tara and the blessings of Tara appeared in the sky as a double rainbow…
May Tara's blessings flow through the ocean to all beings in every direction!!!