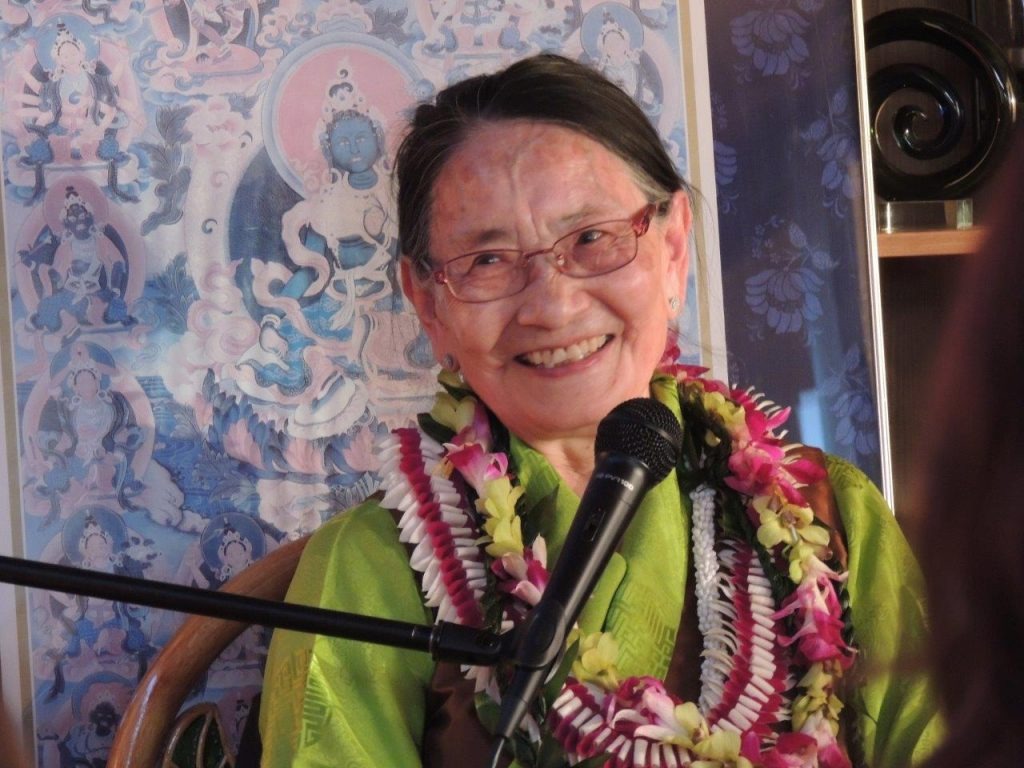 While on tour in Europe I received a message from my dear dharma friend and teacher, Dagmola Kushog. Some members of her family had made arrangements to spend some days on Maui and Dagmola wanted to know if the Tara Dancers would like her to give some teachings. I contacted the group and they were very excited to meet, receive teachings and dance for Dagmola.'' 
It was a fabulous group effort. I worked as closely as possible with them, deciding on the programs, the outreach. They gathered together and worked out the endless details. Georgianna of the Maui Dharma Center arranged for an evening of presentation at the Center and the resident Lama Gyaltsen attended the dance offering.
Here are some of the dancer's impressions of the experience…
Dear Prema,
Thank you for your love, support and guidance!  It was a fabulous event! People really enjoyed the Tara Dance and got a lot out of Dagmola's teachings. It was a  GREAT experience for me to lead the dances. There is always so much more to learn as a leader – but I can see that this is the only way to really learn – through experience.  Great appreciation for how you lead and make it look so easy.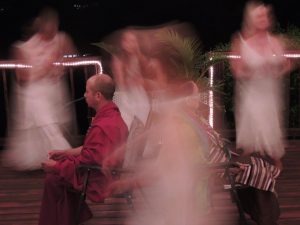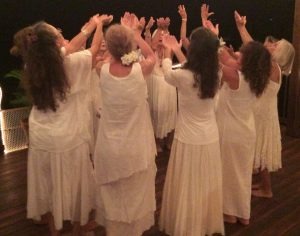 Barbara Gach
Our dance offering to Dagmola and Lama Gyaltsen was extraordinary! We exchanged many heartfelt blessings, and loved her bright smile of joy!
What an honor it was to present this most auspicious offering. The entire experience, including the talks at the Dharma Center and at Laura's, the personal one-on-one interviews, the auspicious dancing, and the personal Tara initiation given to each dancer from Dagmola touched my heart and soul deeply and profoundly, and will remain with me forever. Dagmola changed the vibration of my life.
Deborah Pozin
My heart is overflowing with gratitude. It was an amazing experience. A special thank you to each of my Tara sisters for their unique contributions, bringing their hearts and wisdom to the offering.
Ali Naralani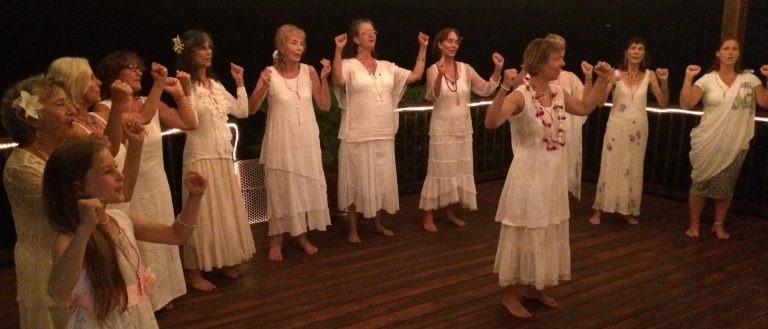 I longed to be dancing with you, but it was a joy to see all in their Tara radiance!
Linda G
Oh Prema it was so sublime! I really love Dagmola. I was happy to lead Shantideva's Prayer. It was good to have the challenge of having to do it on our own. We are fortunate to have you here with us much of the time. We had to flex our Tara muscles. It was amazing, the infinite number of details gracefully handled by a bevy of Taras.
Thank you Tara and Tara Sisters for this sublime experience.
Sea Lily
Thank you Prema for birthing and teaching Tara 's dances. Thank you Barbara for organizing and leading the dances. Thank you Laura for offering your home and coordinating everything. Thank you Dagmola for your wisdom and blessings!
What an unforgettable evening!
Rita Massey