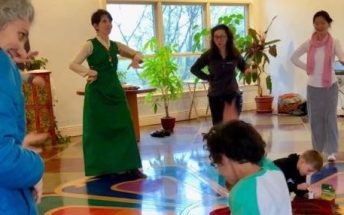 Hope is dedicated to the dances of Tara Dhatu and has organized workshops for Prema, Parvati and other senior teachers.
Hope Jinishian works in the bookstore at Karma Triyana Dharmachakra, the seat of his Holiness the Karmapa in the USA. This dharma center, nestled in the forest above Woodstock, New York, is a powerful Kagyu monastery and has hosted the Tara Dance numerous times.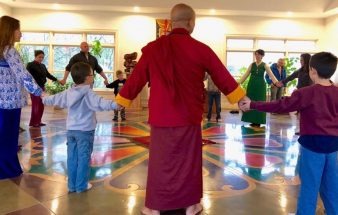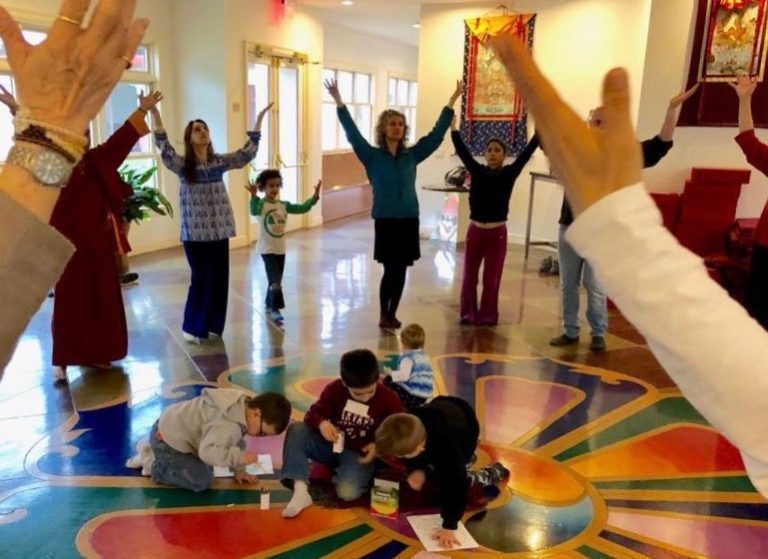 As a Level 2 Tara Dhatu teacher, she has offered the dance at various retreats, and has helped organize for any Tara Dance teachers that visit KTD to share their method of teaching the dance.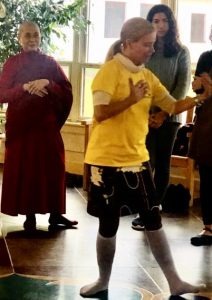 Recently, Elizabeth Breck, a professional dancer and Level 3 Tara Dhatu Teacher volunteered to teach at a two day teens and family weekend retreat. She taught White Tara of the 6 Shields. She wove the dharma into her class in a delightful way that was enthusiastically received by the teenagers and the nuns and lamas who joined.