Myri Dakini is Prema's personal assistant, Assistant Director of Tara Dhatu's Educational Programs and the Director, President and main mentor of Tara Dhatu South America. This October she headed to Portland mid October to study with Charya teachers Helen and Prajwal.
Prajwal is the Vajracharya (head Priest) of the beautiful Dance Mandal, a temple built in the Nepali Newar tradition right in the heart of Portland. Prajwal's father, Ratnakagi Vajracharya, was one of Prema's teachers.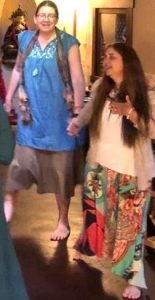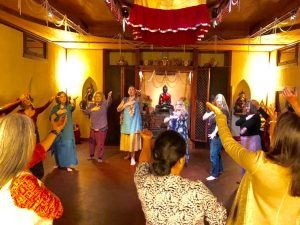 While there Myri offered to do a couple of evenings of dance instruction and she was happily joined by a group of Taras who had just accomplished the weekend mandala in Seattle.
Monday night she led the group in the Protector Dance of Dukkar. After the class everyone was invited to celebrate Prajwal's birthday!!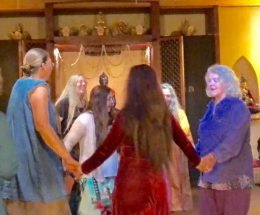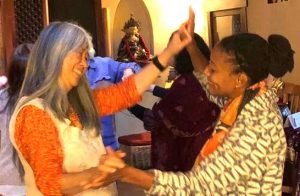 Tuesday night Myri and the group shared the profound dance practice,  Calling Tara From the Heart.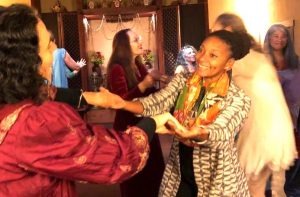 It was an exquisite sharing.