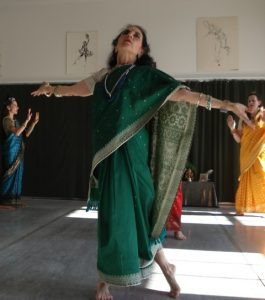 Several years ago Phyllis Moses was asked to write a lengthy article about Taradhatu. When Barbara Patton, a TDEP Facilitator of Pacifica, California noticed it, she mentioned that her sister, Susan, was editing an Encyclopedia and put them in touch. Although The Mandala Dance of Tara is not considered a 'religion' by Phyllis, nor many who participate in it, she thought it would be a great vehicle to help get the word out about our beloved Dance.
When Barbara wrote to her sister, Susan replied:"I could use the article if it underwent a major revision. It has to be objective, meaning not a personal story, "I," and "we" have to be edited out. There is plenty of information in the article to re-make it, so if she is interested, please let me know."
Thus, the birth of Phyllis's current article in 'The Encyclopedia Of Women In Religion – Faith and Culture Across History', edited by Susan De Gaia with cooperation, insight, and feedback from Prema Dasara.
You may read the article here:Encylo.w.photo
The Encyclopedia is a beautiful collection of 'herstory', magnificently edited by Susan de Gaia. For a list of all the articles and authors, go to: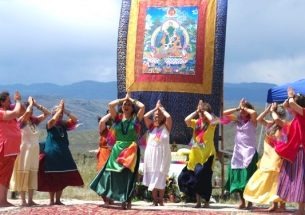 susandegaia.weebly.com/encyclopedia-of-women-in-world-religions-author-title-list.html
And if you'd like to help get it for yourself, or let others know about it, (such as: the reference library of your local college, or community library), it's also available on Amazon.
This is the original long article: https://taradhatu.org/women-empowered-through-sacred-dance-a-teachers-journey/
There was an additional 'further reading' that did not make it into the Encyclopedia, but is also quite relevant to our Dancing Taras.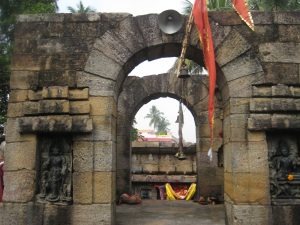 From the included blurb of the book,
"Sixty Four Yogini Temple Hirapur"
by Suresh Balabantaray
Lying in the midst of paddy fields and vast water shed, barely six kilometers from the temple city of Bhubaneswar the Yogini temple of Hirapur, surrounded for years with such a veil of secrecy that its existence became public knowledge only in the year 1953.
Built in 9th Century A.D. Hirapur temple is the smallest of all Yogini temples and measures only thirty feet in diameter, with stone walls barely eight feet high. Yet the atmosphere that exists within it is quite awe-inspiring. This miniature circle conveys an impression of overwhelming power and seems to transmit the potency and dynamic strength of its sixty-four Yoginis.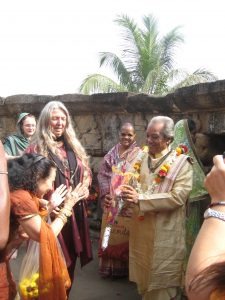 Prema Dasara used to go there (early 80's) when she lived in India and was studying with her teacher Guru Ramani Ranjan Jena. She had not seen him in over 25 years and when Prema returned to India in 2013 I joined a pilgrimage of 20 of her student dancers. We met her teacher and his wife and son at the Hirapur temple. We danced for her Guruji and he said to Prema, "I knew you would not do something traditional, yet i knew you would do something great". To read his eulogy: http://www.taradhatu.net/2016/05/eulogy-for-a-great-master-of-odissi-sacred-dance-guru-ramani-ranjan-jena/
****************************************************************