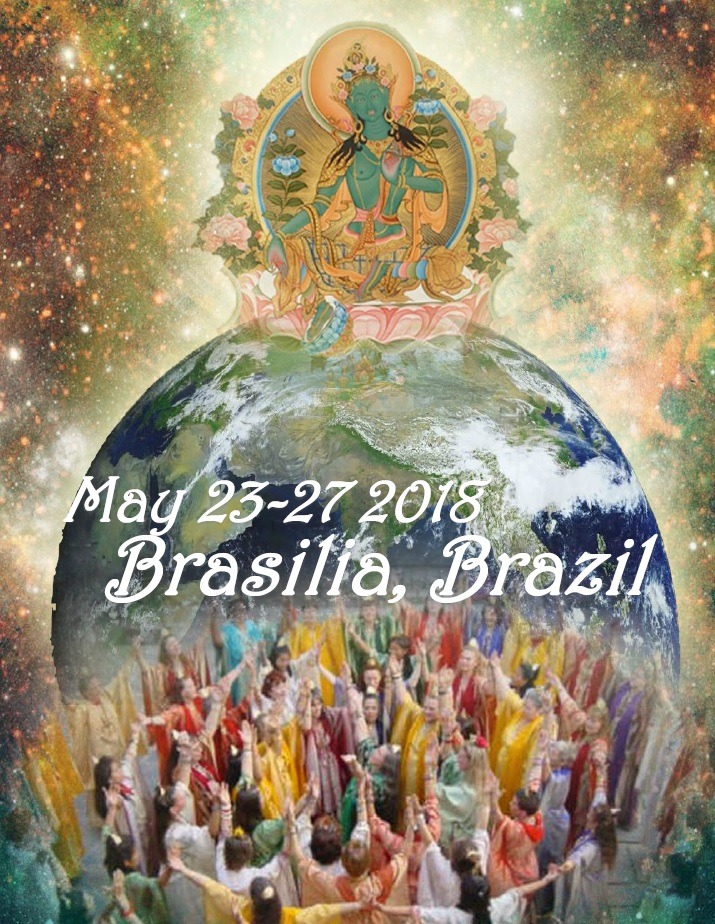 Beginning May 19th…
Our dear Sangha Sister Anjali has traveled from Texas to participate in the 2018 Tara Dhatu Peace and Prayer Monlam festival in Brazil and she is making daily posts to share the offerings with the wider sangha. She has begun posting during the pre-Monlam retreat at Paraiso Na Terra in the countryside outside of Brasilia. Check this page daily from May 19th-May 27th.
We are all connected in the heart of Mother Tara.
The prayers of the 108 gathering in Brazil will be amplified by our heart community spread out across this blue green ball of earth.
May our offerings bring great benefit, inspiration, nourishment, and the perfect remedy to all that ails the beings of every nation and every species as well as to Mother Earth herself.
Om Tare Tuttare Ture Soha